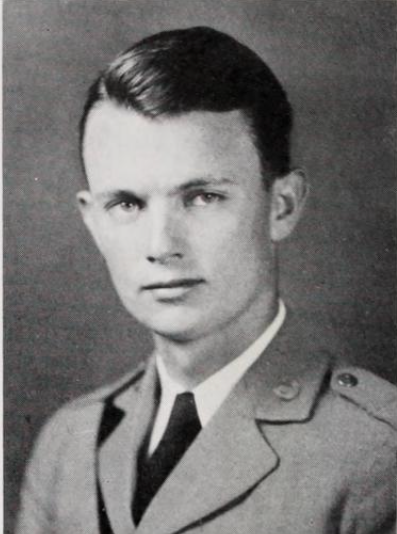 1932

Agronomy

Saluda County Club, Agronomy Club, Senior Private Club

Saluda, South Carolina

He was survived by by his mother, Mrs. Mattie S. Forrest; a sister, Miss Jimmie Margaret Forrest; 2 half-brothers, John W. and P. V. Forrest; and a half-sister, Mrs. Lucille Forrest Edwards; all of Saluda. 

Army, Lieutenant Colonel

69th Tank Battalion, 4th Armored Division

Silver Star, Bronze Star, Purple Heart

Sep 27, 1910

Nov 26, 1944

Killed in Action - France

Lorraine AMC, Plot C, Row 21, Grave 51; Memorial marker at Emory UMC Cemetery, Saluda.

NW
Personal Remembrances
Extract from a book: Brest of Bastogne:
"The next "Sunday-punch" was launched a week later in a two-day assault that straightened the line of the corps salient in the Letricourt area.  CC B jumped off in heavy fog at 0615 and swept through Moivron, Jeandelincourt, Arraye-Et-Han and Ajoncourt in a brilliantly executed attack that bewildered the Germans.  Task Force Wall captured Moivron by 0800; Task Force LaGrew surrounded Jeandelincourt by 1100 and took the town several hours later following an action called the "Turkey Shoot;" Task Force under Lt. Col. Bedford H. Forrest, Saluda, S.C., swarmed into Ajoncourt at 1400, after taking control of Arraye-Et-Han.  The 80th and 35th Inf. Divs., on both flanks, occupied these towns on the heels of the swift 6th."
Additional Information
Related Images Click to Enlarge
Extra Documents
Decorated Combat Leader – Vignette written by Kelly Durham for The Echo