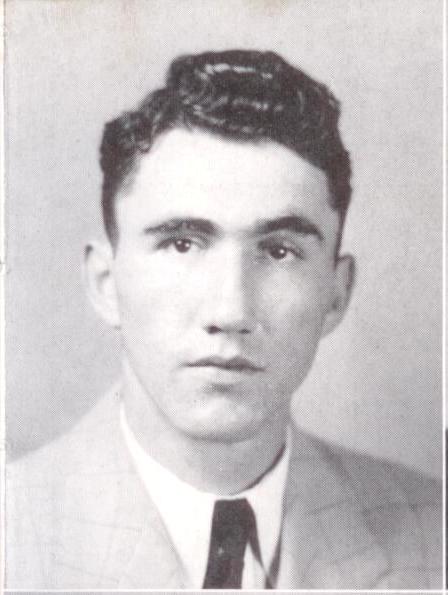 1950

Textile Manufacturing

Cadet Sergeant, Sergeant First Class, Second Lieutenant, Honors, The Tiger Staff

Union County

Army, First Lieutenant

Company B, 72nd Medium Tank Battalion, 2nd infantry Division

Purple Heart, Korean Service Medal, United Nations Service Medal, National Defense Service Medal, Korean Presidential Unit Citation and the Republic of Korea War Service Medal.

Oct 1, 1928

Oct 10, 1951

First Lieutenant Lancaster was Killed in Action while fighting the enemy in North Korea. His remains were not recovered.

There is a memorial marker for him at Littlejohn Cemetery in Jonesville, SC. He is also memorialized in the Courts of the Missing, National Memorial Cemetery of the Pacific, and at the National Korean War Memorial in Washington, DC.

NE
Personal Remembrances
BEN WAS A CADET AT CLEMSON WITH ME.  KNEW HIM WELL.-WE WERE BOTH ASKED TO GO TO GERMANY OR FIGHT-WE CHOSE LIKE A GOOD SOLDIER-THOSE THAT WENT GERMANY ARE YOUR FIELD OFFICERS AND GENERALS-  THE HIGHEST RANK OF THE GOOD SOLDIERS ARE 1ST LT OR KIA- BEN WAS A GOOD SOLDIER AND I REMEMBER HIM AS A BRAVE SOLDIER THE WORLD LOST A FINE PERSON 
Clearance Sperry - Clemson College 1950 Classmate
Additional Information
Benjamin Lancaster was in the 72nd Tank Battalion attached to the 2nd Infantry Division when he was killed.  This places him at Heartbreak Ridge west of the Punchbowl.  (Comment provided by Merry Helm)
Related Images Click to Enlarge