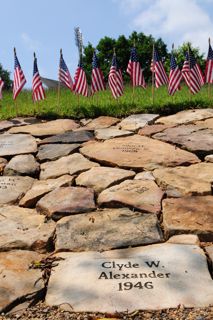 1946

Textile Engineering

Anderson, SC

Survivors include his mother, Mrs. Perry E. Alexander of Anderson; three brothers, SSGT Austin Alexander, SN1 Beryn Alexander, and Charles Alexander of Anderson; and two sisters, Mrs. Floyd Thomason and Miss Bobby Jean Alexander of Anderson.

Army, Private

Mar 30, 1924

Dec 30, 1943

Non-Battle - Died while on battle condition maneuvers at Fort McClellan Alabama

Old Silverbrook Cemetery, Anderson, SC

NE
Additional Information
Attended Clemson 1942-1943.  He is interred in Silverbrook Cemetery in Anderson.
Related Images Click to Enlarge
Extra Documents
Non-Combat Casualty – Vignette written by Kelly Durham for The Echo