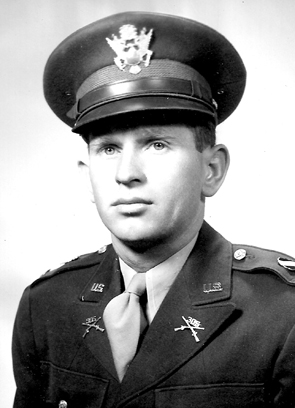 1939

Agronomy

Kappa Alpha Sigma

Wellford, South Carolina

Wife - Doris Dickson, of Duncan, SC

Army, Second Lieutenant

30 IR, 3 ID

Purple Heart

Nov 1, 1918

May 23, 1944

Killed in Action during the breakthrough from Anzio beachhead

NE
Personal Remembrances
Daniel "Chick" Morgan, a son of Jesse T. and Edith W. Morgan of Wellford.  He graduated from the Welford High School and entered Clemson with the Class of 1939.  In school he was active in Kappa Alpha Sigma, the National Honorary Agronomy Society.  He graduated with a BS degree in Agronomy, and was shortly employed by the Farm Security Association in Lancaster, where he worked for three years before being called to active duty with the US army in January of 1942.  He married Doris Dickson of Duncan, SC.
Morgan was stationed at Fort Jackson with the 77th Infantry Division for nearly a year before leaving the states for overseas duty on January 31, 1943.  He was assigned to the 5th Army, 30 Infantry Regiment, 3 Infantry Division.  First Lieutenant Morgan was killed in action during the breakout from the Anzio beachhead on May 23, 1944.  His body was returned to the states and he was interred in Florence National Cemetery, Florence, SC.  Funeral services were held at the Wellford Baptist Church, Spartanburg County, on August 29, 1944.
At his death, he was survived by his mother; his wife; five brothers, Thomas W. Morgan of Clemson, Carl S. Morgan of Wellford, Julien E. Morgan of Sanford, J.T. Morgan of Greer, and Buren W. Morgan of Tucapau; and three sisters, Lois E. Edwards of Greenville, Vera E. Garrison of Calhoun Falls, and Marie E. Williams of Wilmington, NC.
Biography written by James O. Sweeny, Clemson College Class of 1939.
Additional Information
Related Images Click to Enlarge
Extra Documents
Breakout from Anzio – Vignette written by Kelly Durham for The Echo