Daniel Tucker Mathis, Jr.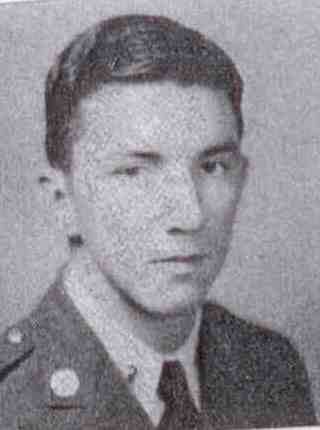 1944

Agriculture

Augusta, GA

Army Air Force, First Lieutenant

78th Fighter Squadron, 15th Fighter Group

Air Medal, Purple Heart, Air Force Presidential Unit Citation, Asiatic/Pacific Campaign Medal, World War II Victory Medal

Jun 2, 1922

Jun 1, 1945

Missing in Action while on an escort mission over Japan.

There is a memorial to him at the Courts of the Missing, Memorial of the Pacific and a memorial at Sweetwater Cemetery, Edgefield County, SC.

NE
Additional Information
Missing Air Crew Report #14639 Group: 15th fighter Squadron: 78th Fighter  Place of Departure: Iwo Jima  Target: Osaka, Japan  Type of Mission: Escort of B-29's  Aircraft Type/Model: P-51D-20NA  Aircraft Serial #: 44-63422  Aircraft Nickname: "Dorrie R"   Summary: On June 1st, 1945, Lt., Daniel Mathis was piloting a P-51D-20NA Mustang, also known as "Dorrie R".  The mission was to depart from Iwo Jima and escort B-29s to Osaka, Japan.  The aircraft was reported lost for unknown reasons; however, zero visibility and high turbulence were reported.   Daniel Tucker Mathis, Jr. was born in Augusta, Georgia on June 3, 1922.  He was the son of Daniel Tucker and Minnie Lanham Mathis, Sr.  He attended schools in the local area, and in 1940, enrolled at Clemson College, graduating with the class of 1944.  Shortly thereafter he enlisted in the Army Air Corps and was accepted for flight training.  He completed this training, was commissioned, and then sent for advanced flying training in the P-47 fighter aircraft.  In 1945, he was assigned to the 78th Fighter Squadron of the 15th Fighter Group, then based on Saipan in the Marshall Islands where the unit was undergoing transition from P-47s to P-51s.On March 7, 1945, the 15th Fighter Squadron flew their P-51s to Iwo Jima.  The island was not yet secured, so their first missions were in support of land operations there.  After the island was taken, the P-51s were assigned VLR (Very Long Range) escort duty for B-29s attacking Japan.On June 1, 1945, 20th Air Force launched 400 B-29s on a strike to Osaka, Japan.  The P-51s met them over Iwo Jima as the P-51 did not have long-range navigational capabilities.  The bomber stream and escort formed up, and headed into what would become a virtual disaster.
A heavy weather front was encountered, and the B-29s headed straight into it.  Having no choice, the P-51s followed.  High winds, rain, lack of visibility, and turbulence beset all aircraft.  With all visibility lost, mid-air collisions began.  The lighter P-51s had wings ripped off by weather forces, they crashed into each other, as well as the B-29s who were crashing into each other also.
By the time the formation left the storm, multiple air craft were lost, missing, and crashed.  One of the lost aircraft was piloted by Lt. Mathis.  He was declared Missing in Action, then declared Killed in Action with a Finding of Death at war's end.  He is memorialized on the Tablets of the Missing at the Honolulu Monument in Hawaii.  There is also a memorial marker for him in the Sweetwater Baptist Church Cemetery in Edgefield County, South Carolina.  (see photo)
  15th Fighter Group records state Lt. Mathis received credit for 1/2 aerial victory on May 29, 1945 at which time his rank was 2nd Lieutenant.  Extract: 
https://airforce.togetherweserved.com/usaf/servlet/tws.webapp.WebApp?cmd=ShadowBoxProfile&type=Person&ID=159009
Related Images Click to Enlarge