Francis Carlton Truesdale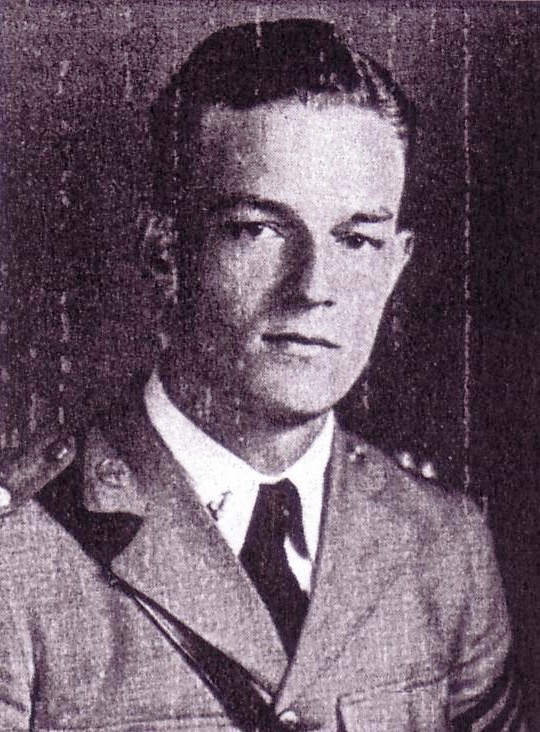 1934

Agricultural chemistry

Tiger Brotherhood, Junior Platoon; Alpha Zeta Scholarship Award

Kershaw, South Carolina

Married, Catherine Poole Truesdale and one Son Francis Carlton

Army Air Force, Captain

85th Flight Group, 96th Flight Squadron (B-25)

May 14, 1943

Non Battle Death – Killed in North Africa

Buried at Arlington National Cemetery; Section 34, Site 4938.

SE
Additional Information
Accident Report Number: 43-7-24-5; Pursuit-P-40F; SN# 41-13731; Location: Bolling Field, D.C.; Command/AAF/AF: 1st Interceptor;  33rd Fighter Group,  60thFighter Sqdn; Date: July 24, 1942;            Type of Mission: Practice Interceptor, Location of Crash: Bolling Field, D.C.                                           Reason Aircraft Lost: Pilot Error
Crew:
Capt. Francis C. Trusdale 
Narrative:
On July 24th, 1942 at 13:15 PST pilot was making an approach to runway #20 at Bolling Field, D.C.  Using full flaps and a gliding speed of 110 mph the pilot neared the runway.  The pilot began to apply brakes about 1/2 of the way down the runway with its ample length for landing of a PF-40.  The plane even with the application of brakes did not appear to slow down even with full pressure application to the pedals.  When nearing the end of the runway the brakes locked up and the tail of the plane came up.  The plane continued for a short distance with the tail high which resulted in the plane going nose over.  The propeller, belly cowling, and engine all had significant signs of damage.  No injuries were sustained by the pilot of the plane.
Related Images Click to Enlarge