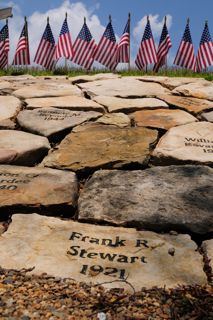 1921

Simpsonville, South Carolina

Navy, Seaman Second Class

USS Montauk (SP0392) - Minesweeper

Jan 31, 1897

Aug 21, 1918

The ship was destroyed in a storm. Stewart's body was never recovered.

Memorialized in Clear Spring Baptist Church Cemetery, Simpsonville, SC

NW
Additional Information
USS Montauk (SP-392) was a trawler acquired by the U.S. Navy during World War I.  She was outfitted as a coastal minesweeper and was assigned to the 6th Naval District based at Charleston, South Carolina.  Cruising at that time off the Georgia and Florida coast, Montauk was lost, with seven of her crew, when she ran aground and foundered at Cumberland Island, one of the barrier islands off the Georgia coast — known as the Sea Islands — in a northeasterly gale.  Montauk was approximately 20 miles from Fernandina, Florida.
Extract from: https://en.wikipedia.org/wiki/USS_Montauk (SP-392)
Related Images Click to Enlarge
Extra Documents
Vignette in The Echo written by Kelly Durham – Lost At Sea