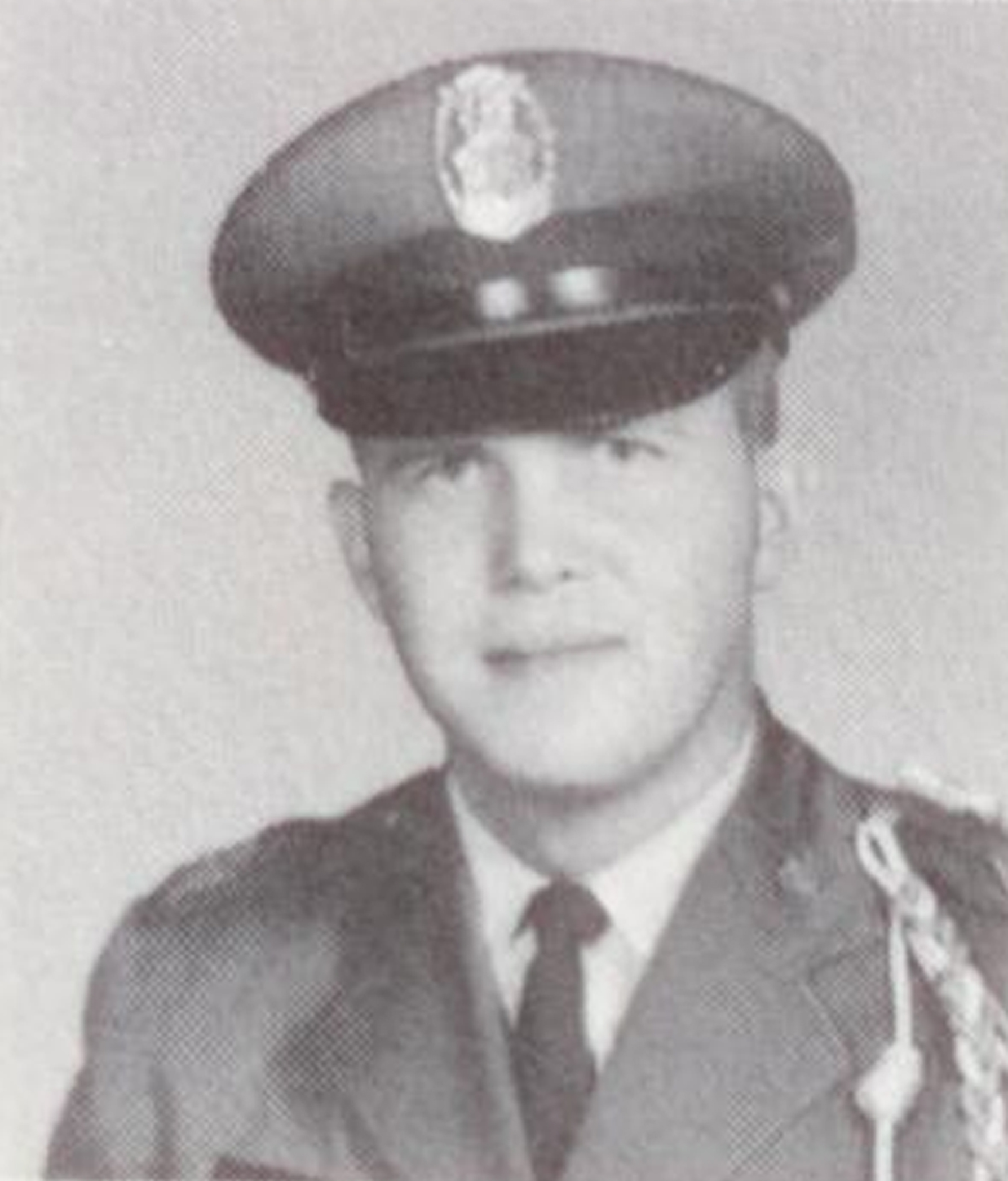 1963

Electrical Engineering

Mu Beta Psi 3. 4; AIEE-IRE 3. 4; Skin Diving Club 3; Kappa Delta Chi 3, 4; BSU 1, Vice-President; Glee Club 1, 2; Hall Supervisor 3, 4; YMCA 1, 2, Vice-President 1; Arnold Air Society 4.

Summerton, SC

Married; wife, Beverly Davis Mims

Air Force, Captain

433rd Tactical Fighter Squadron, 8th Tactical fighter Wing (Ubon RTAFB), 13th Air Force

Purple Heart, National Defense Service Medal, Vietnam Service Medal, Republic of Vietnam Gallantry Cross Unit Citation with Palm, Republic of Vietnam Campaign Medal

May 12, 1940

Dec 20, 1965

Killed in Action/Died While Missing. On December 20, 1965, Captain Mims was the weapons systems operator in a McDonnell Douglas Phantom II Fighter (F-4C) flying MIG cover patrol for an F-105 bombing mission on a bridge on the northeast railroad out of Hanoi, North Vietnam, when his aircraft received a direct hit from a surface to air missile. Captain Mims was listed as Missing in Action and was classified as a prisoner of war until April, 1973, when his status was changed to Killed in Action based on returned prisoner reports.

Captain Mims body was not recovered. His name is inscribed on the Courts of the Missing at the Honolulu Memorial, National Memorial Cemetery of the Pacific, Honolulu, Oahu, Hawaii. A memorial marker has been placed in memory of Captain George I. Mims, Jr. in the Evergreen Cemetery in Summerton, SC.

NE
Personal Remembrances
The following tributes were copied with the approval and provided courtesy of the Vietnam Veterans Memorial Wall Page, www.thewall-usa.com
George was my roommate in the 433rd Tactical Fighter Squadron at Ubon Air Base, Thailand.  He was shot down on his first mission.  I have remembered him all these years and will never forget him, the good times we shared during pilot training, and his ultimate sacrifice.  Coincidently, his first cousin was a classmate of mine in grade school.
Jack Ozbolt
Roommate and Squadron Mate
Kingwood, TX
April 25, 2000
His mother was my 4th grade teacher.  Many of the kids and adults in his hometown wore his MIA bracelet.  George Mims, you are a hero and you are not forgotten.
Suzanne Jugus
Tuesday, April 25, 2000
From Air Force Wings to Angels Wings.  I was an airman working in the 1982 Com Squadron when Captain Mims was shot down.  While stationed at Ubon I helped setup the base radio station where the pilots came and taped music for enjoyment.  I am proud of my service to my country.  God Bless Captain Mims.
Bob Morton
Stationed at Ubon
Greensboro, NC
October 04, 2000
George was a good friend of my brother and me and attended our church, Summerton Baptist. He was a fine Christian, Southern Gentleman.  As a matter of fact, I had my first date with him!  It was such a sad day when we learned of his disappearance.  The whole town of Summerton continued to hope that he would return after the war.  He is still loved and missed by all who grew up with him.
MaryAnne Grayson Moore
Friend
Summerton, SC
March 26, 2002
George and I were college friends and I always remember his ready smile.  He was a gentleman and the kind of man that your mother would want you to associate with in life.  We need to keep George, and the others who sacrificed everything, in our conscious thoughts.
Bill Moore
College Friend
December 06, 2002
Additional Information
Captain Mims' name is listed on the Vietnam Veterans Memorial Wall on Panel 04E, Line 030.
The following was taken from an obituary article printed in the State Newspaper, Columbia, SC on April 25, 1973, Page 2B, and was researched and provided on November 4, 2009 courtesy of Ms Debbie Bloom, Local History Manager, Richland County Library, Columbia, SC.
Rites Sunday for Captain Killed in War
Memorial services for Capt. George I. Mims, Jr., will be held Sunday in the Summerton Baptist Church.  Capt. Mims was killed in action on Dec. 20, 1965 while on a combat mission in a fighter jet over North Vietnam.  He had been classified as a prisoner of war until last week, when he was officially declared dead on the basis of returned prisoners' reports.  He was a 1963 graduate of Clemson University with a degree in electrical engineering.
Surviving are his widow, Mrs. Beverly Davis Mims of Dallas, Tex.; his parents, Mr. and Mrs. George I. Mims of Summerton; a brother, William "Bill" Mims of Columbia; and a sister, Mrs. Kathy Van Osdell of Maryland.
Related Images Click to Enlarge