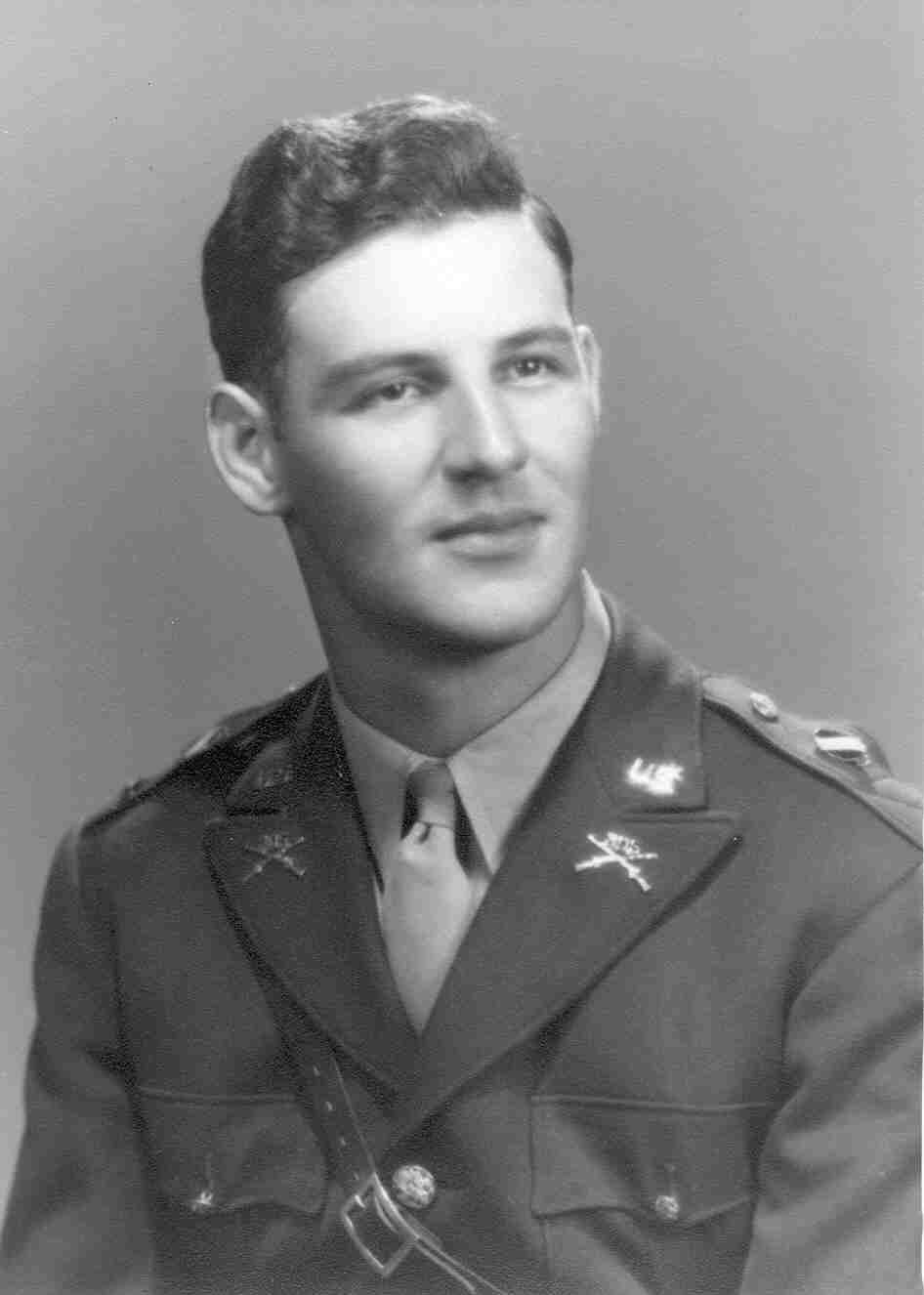 1940

Textile Chemistry

Cadet Sergeant, Second Lieutenant; Sumter County Club VP; ROTC Camp Fort McClellan, Alabama

Sumter, South Carolina

Mother and step-father - Mr. and Mrs. J. W. Cockerill

Army Air Force, First Lieutenant

715th Bomb Squadron, 448th Bomb Group

Purple Heart

Oct 1, 1918

Jan 5, 1944

Killed in Action while piloting his B-24 Liberator, returning from a bombing mission over Kiel, Germany

Providence Baptist Church, Sumter, South Carolina

SW
Personal Remembrances
After graduating from Clemson in 1940, Graham entered the service in February 1942 as an Infantry Second Lieutenant, transferring later to the Air Corps.  He received his wings at Pampa Field Texas, in May 1943.  As part of the 448th Bomb Group - 715th Squadron, he made 15 missions over enemy territory as Squadron Leader, and was shot down over Germany on January 5, 1944.
Submitted By: John Graham Cockerill ( Nephew of Graham G. Guyton)
Graham Glenn Guyton was born in Charleston, South Carolina on October 1, 1918.  The family moved to Sumter, South Carolina when he was still a small child.  He attended Sumter High School, graduating in 1936.  He then enrolled in Clemson College as a member of the Class of 1940.  When he graduated in 1940, his ROTC experience there got him a commission as a 2nd Lieutenant of Infantry.  He also worked for the Textile Company of Rock Hill, South Carolina.
On active duty, after approximately 1 year, he transferred to the Air Corps and received pilot training.  He was graduated and given his wings in May 1943 in Pampa, Texas.  All his flight training had been at various fields in Texas.
He was assigned to the newly-activated 448th Bomb Group, undergoing final training at Sioux City, Iowa.  He was assigned a combat crew and further training in combat procedures.  The unit deployed overseas in November 1943.  Arriving at Seething Air Station in England, Guyton and his crew were assigned to the 715th Bomb Squadron, and began flying combat missions in December 1943.  Records indicate he flew 15 missions.
On January 5, 1944, the crew was tasked to participate in a bombing raid on German war facilities at Kiel, Germany.  Enemy aircraft attacked the formation as it approached the target, and Guyton's ship was shot down.  It crashed southwest of Kiel.  Remains were recovered and buried in the New Horst Cemetery near Kiel, the crew being buried on January 7, 1944 in Graves 309 to 311.
After the war, Lt Guyton's remains were returned to the U.S. and buried in the churchyard cemetery at Providence Baptist Church in Sumter, South Carolina.
Copied from: https://airforce.togetherweserved.com/usaf/servlet/tws.webapp.WebApp?cmd=ShadowBoxProfile&type=Person&ID=158220
Additional Information
MACR/Accident Report #2517  Aircraft Model: B-24H S/N# 42-2923   Organization: Location- Station 146;  Command or AAF/AF-8th;  Group-448th Bomb Gp.(H);  Squadron-715th Bomb Sq.;  Place of Departure-Seething;  Target or Intended Destination- Kiel, Germany;  Type of Mission- Objective Bombing;  Date: 5 Jan. 1944;  Time: Unknown;  Location of Crash: Unknown;  Reason Aircraft was Lost: Enemy Aircraft;  Number of Persons Aboard Aircraft: Crew-10  Passengers-0  Total- 10
List of Crew:
Pilot                     Guyton, Graham G.  1st Lt. 0390541    KIA
/p> Co-Pilot                 Allen, Thomas R. Jr.    2nd Lt. 0807659      EUS Navigator               Wheelock, Richard M.  2nd Lt. 0687970      EUS Bombardier            Seiders, Pickney W.    2nd Lt. 0751847      KIA Eng-Top Turret       Callahan Woodrow      T/Sgt. 6964020       KIA Ass't Eng-Right W   Quinlan, Dennis C.       S/Sgt. 32456595     KIA Radio Ass't Top Tur.  Kinat, Harold L.         S/Sgt. 13094588     KIA Ghr-Ball Tur.           Ciolek, Kenneth          S/Sgt 36180354      KIA Armr, Gnr-Left Waist  Makow, Josh K.         Sgt. 34503344        KIA
Armr. Gnr-              Bradley, Olmar K. Jr.   S/Sgt. 34333520     KIA
Individual Casualty Questionnaire
Name of Crew Member: Guyton Graham G.  Rank: 1st Lt.;    File: 2517;    Serial Number: 0-390541;   Position: Crew (Bomber) or Pilot; Did he bail out? No;   Where? Ship flew up south west of keel N. of Hamburg.;  Last contact or conversation just prior to or at time of loss of plane: Interphone was out.;  Was he injured? Possibly;  Where was he last seen? In left seat;  Any hearsay information: I saw him on the ground in a field from about 100 ft.  Germans would not let me go closer.  He was dead from all appearances.  Any explanation of his fate based in part or wholly on supposition: Germans stated that he had been killed. Information from dog tags.  Total number of missions of above crew member:1
Report of Capture of Members of Enemy Air Forces Post: Airbase command A 21/XI Germany; 
Place: Vethrsan;  Date: 20 January 1944;
Regarding: Crash (downed) A four engines enemy air plane;EM Landing At Horstheide (county of Steinberg) On 5 Jan 1944 at 1200;  Name (last or surname): Guyton  First Name: Graham G.  Serial Number: (USA) 0-390541 T 42-43;  Result: Dead rescued;  Place, Date, and Time of Internment: New Cemetery Horst on 7 January 1944;  Grave # 309/311
Distributor Air base district command XI (By regular Mail) Command Air Base District 3?XI Dulag Luft-direct-
By order of the commanding officer Signed: Maina Capt. & Officer of Special Duty
Related Images Click to Enlarge
Extra Documents
Mission to Kiel – Vignette written by Kelly Durham for The Echo