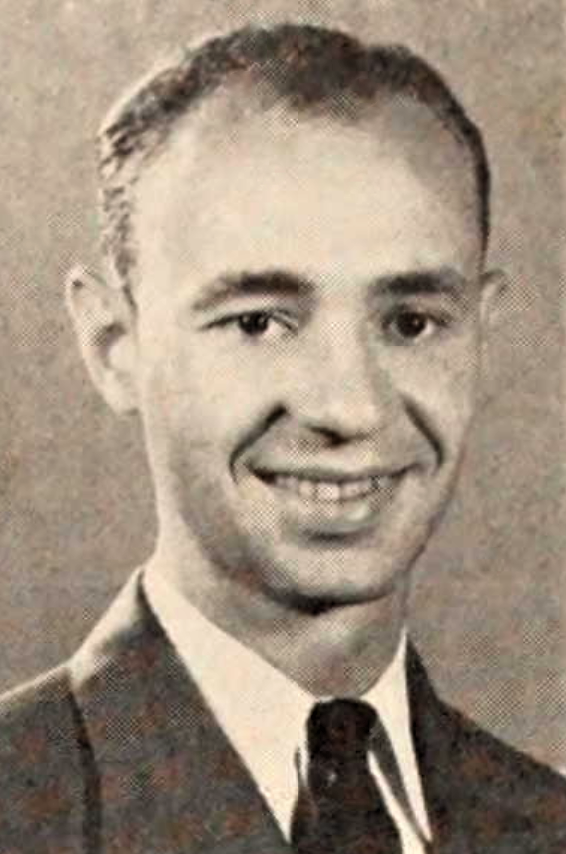 1950

Arts and Sciences, English

ROTC, obtained the rank of First Lieutenant Platoon Leader for two years

Tallahassee, FL and Walhalla, SC

Brother, John McCarey of Cocoa Beach, FL; Sister, Mrs. Carolyn Schumacher of St Petersburg, FL.

Army, Major

Advisory Team 70, HQ, MACV Advisors, Military Assistance Command Vietnam. Major McCarey was Senior Advisor to the 1st Battalion, 7th Regiment, 5th ARVN Infantry Division

Bronze Star with Valor Device and 1 Oak Leaf Cluster; Purple Heart with 1 Oak Leaf Cluster; Army Commendation Medal with Valor Device; American Campaign Medal; European-African-Middle Eastern Campaign Medal; World War II Victory Medal; Army of Occupation Medal; National Defense Service Medal with 2 Bronze Service Stars; Korean Service Medal; Vietnam Service Medal with 1 Bronze Service Star; Republic of Vietnam Gallantry Cross with Palm, Individual Award, Republic of Korea Presidential Unit Citation, Republic of Vietnam Presidential Unit Citation, Republic of Vietnam Gallantry Cross Unit Citation with Palm; Vietnamese Civic Action, 1st Class; Vietnam National Order, 5th Class; United Nations Service Medal (Korea); Vietnamese Technical Service Medal, 1st Class; Vietnamese Honor Medal, 1st Class; Republic of Vietnam Staff Medal; Republic of Vietnam Campaign Medal; Republic of Korea War Service Medal; Vietnam Wounded Medal; Combat Infantry Badge, 3rd Award.

Mar 8, 1925

Nov 27, 1965

Killed in Action. Lost as a result of fragmentation wounds received in ground action when a North Vietnamese Regiment overran his unit's position in a Michelin Rubber Plantation near Dau Tieng, north of Saigon in Binh Duong Province, South Vietnam

Bethel Presbyterian Church Cemetery in Walhalla, SC

NW
Personal Remembrances
The following tribute was copied with the approval and provided courtesy of the Vietnam Veterans Memorial Wall Page, www.thewall-usa.com.
I served with Major McCarey in Korea in 1964/65.  I was his driver and he was our Battalion Executive Officer (1/12 Cav, 1st Cav Div - about 4 miles from the DMZ).  Just after the Tonkin Bay Incident, Major McCarey told me he was going to volunteer to go to Vietnam.  He was a Paratrooper who proudly wore his Jump Wings and his Glider Patch on his Garrison Cap.  Despite him being quite a Soldier, he was also a refined gentleman.  He was acquainted with many dignitaries whom we would frequently visit in Seoul.  He was also an accomplished Pianist.  Yet, we went on many fishing trips in the Imjim River.  Took 2 trips to Panmunjom and went everywhere in Korea (National Parks and all of Korea's Camps).  We also checked in at Walker Hill on the Han River in Seoul where I went to the Dinner Clubs in my Tuxedos made by Honk Cong Charlie.  I'd listen to Jazz, Henry Mancini, Frank Sinatra, all the while feeling a little like James Bond.  This was all because of my relationship with Major Guy H. McCarey.  I was quite impressed by this man as any seventeen/eighteen year old would be.  Again, he was a very refined, cultured gentleman whom I deeply respected.  He was my mentor, friend, and Father figure to me. He is the reason I took a short discharge and reenlisted for six years.  I wanted to go to Jump School but also wanted to go to Europe and thought I could make Jump School later.  They sent me to Berlin (2/6 Inf Regt where Major McCarey had already been stationed).  I think he was instrumental in getting me this assignment.  He was also instrumental in making me take the course to earn my EIB.  And he was the one who promoted me to Specialist 4th Class in September of 1964, a rank I held for 42 1/2 months!  I volunteered for Nam in 1966 and served there with 3/4 Cav, 25th In Div (66/67) and this I also can probably credit to Major McCarey.  I do miss the man and I am a better man today because of him.
Richard Bradley
I was his driver in Korea
Lakeland, Florida
July 25, 2009
I was his company clerk, Co D, 6th Inf Regt, Berlin,1955-57, and remember his dog (a great dane) and his car, a Ford T Bird.  I am sorry he was killed and grateful for his service to his country.  May he rest in peace.
Robert Lamont
January 06, 2002
Additional Information
Major McCarey's name is listed on the Vietnam Veterans Memorial Wall in Washington, DC on Panel 03E, Line 116. Major McCarey's name is also listed on a Memorial to residents of Oconee County, SC who have died in foreign wars. The Memorial is located in front of the Oconee County Courthouse in Walhalla, SC.
Major McCarey was a 20 year veteran of the US Army. He attended high schools in Charlotte, NC; Bradenton, FL; and Walhalla, SC. Major McCarey's mother was a descendent of one of the early families in Oconee County, SC. His father, mother, and two brothers are all buried in the Bethel Presbyterian Cemetery in Walhalla, SC. Major McCarey enlisted as a Private in the US Army on 16 Jun 1943 at Camp Blanding, near Jacksonville, FL and served in the European Theatre during WWII. He attended Clemson as a veteran after the war, graduating in January, 1950, and returned to the Army as an officer. He served in Korea during the Korean Conflict and had assignments in Germany and Korea before being assigned as a MACV Advisor in Vietnam in July 1965.
The following is an excerpt from an Associated Press Report filed by photographer Horst Fass in November 1965 and was taken, with permission, from a blog maintained by Richard Bradley, friend and fellow US Army service member of Major McCarey. The photographer accompanied South Vietnamese reinforcements to the scene of a savage Communist attack on a rubber plantation 45 miles from Saigon.
Rangers Find Dead Regiment
DAU TIENG, Vietnam – (AP) South Vietnam's 7th Regiment died at 8 a.m. Saturday. It died on a sprawling Michelin rubber plantation after trying desperately to fight off hordes of Communist soldiers charging in waves through the rubber trees.  Most of the Vietnamese troopers, with their American advisors, fought to the last bullet.  The Senior U.S. advisor (Major Guy H. McCarey) to the regimental commander was found beside a foxhole.  At 7 a.m. Saturday, he had radioed a nearby Ranger battalion advisor: "My radio operator has just been killed, and we can't hold much longer unless we get air strikes immediately.  Put the strikes right among us, that's where the Communist are."  A few minutes later the advisor, his voice still calm, called, "I'll have to get out of here.  We're folding up."  He didn't make it.
The following is an excerpt from an obituary that was printed in THE BEE newspaper, Danville, VA on 1 December 1965 and was taken, with permission, from a blog maintained by Richard Bradley, friend and fellow US Army service member of Major McCarey.
South Carolina Man Killed In South Vietnam
Walhalla, SC (AP) – The body of a former Walhalla man, Maj. Guy H. McCarey, Jr., will be shipped home sometime this week for burial.  Maj. McCarey, a senior advisor to the 7th Vietnamese Regiment, was killed in a battle at the Michelin Rubber Plantation 45 miles northwest of Saigon, South Vietnam Saturday.  The battle was reported to be the Communists' most savage attack since the war began.
McCarey, who was unmarried, was the son of the late Mr. and Mrs. Guy H. McCarey Sr., of Walhalla.  The 40 year old McCarey grew up in Walhalla and was a graduate of Clemson University.  He is survived by one brother, John McCarey of Cocoa Beach, FL, and a sister, Mrs. Carolyn Schumacher of St Petersburg, FL.
Related Images Click to Enlarge
Extra Documents
Article in The Echo: Three War Soldier