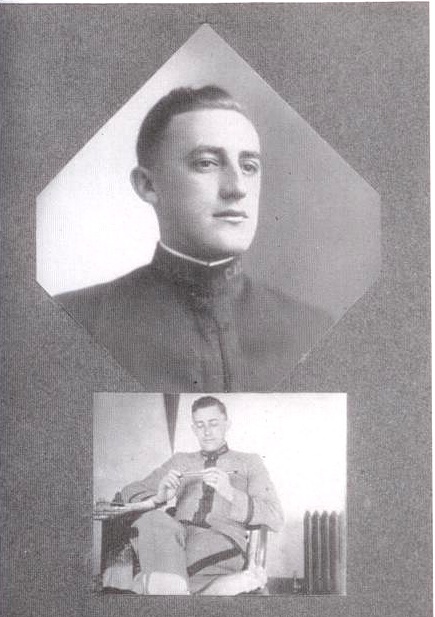 1916

Electrical and Mechanical Engineering

Varsity Football, Thalian Dancing, Wade Hampton Literary Society, Vice President Science Club, The Tiger Staff

York, South Carolina

Army Air Service, First Lieutenant

85th Aero Squardron

Sep 6, 1890

Dec 18, 1918

Died Non Battle - Killed in a plane accident near Toul, France. Forty-five minutes after takeoff for an observation mission, the machine went into a tailspin falling 1000 feet. Lieutenant Suggs was picked up alive by died the same day in a field hospital.

Bethel Presbyterian Church Cemetery, Clover, SC

NW
Personal Remembrances
Our family member who gave the ultimate sacrifice during World War 1: Lt. Henry Lee Suggs; Clemson graduate 1916; Played football at Clemson, and according to his obituary was "the strongest man on the team"; Served his country as a pilot in World War 1 during which time he was killed in a plane crash in France.  Three family members have been named for him, all of whom graduated from Clemson. (Henry M. Faris Sr., Henry M. Faris Jr., Henry M. Faris III).  Lt. Suggs is buried in Clover, SC.  He enlisted May 1917 and was commissioned after completing officer training.
Additional Information
Related Images Click to Enlarge