Jacob Henry Woodward, Jr.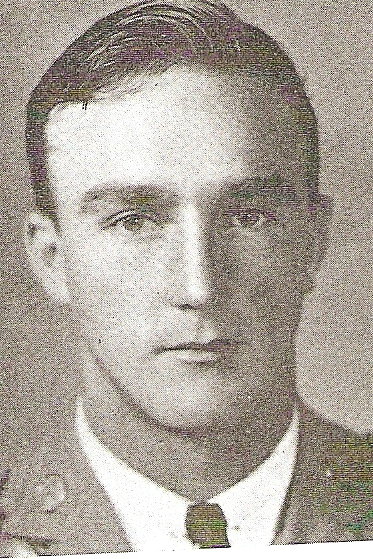 1935

Vocational Agricultural Education

Cadet Corporal; Battalion Sergeant Major; President Freshman Class; Honors; Tiger Brotherhood; Religious Work Council; Blue Key; Senior Disciplinary Council; Captain of the 1934 football team; Sports: Football–Captain 4; Basketball; ROTC Tennis; Block "C"

Newberry/Columbia, South Carolina

Wife - The former Susan Heyward Gibbes. Daughter - Susan Heywood Woodward.

Army, Major

Assigned to Indian town Gap Military Reservation

Oct 16, 1913

Nov 15, 1943

Death non Battle - Killed in a Jeep accident on the Pennsylvania Turnpike in Bedford County during maneuvers.

Elmwood Cemetery in Columbia

SE
Additional Information
Major Woodward was a member of the SC State Legislature during the 1941 session.
Related Images Click to Enlarge
Extra Documents
On the Turnpike – Vignette written by Kelly Durham for The Echo