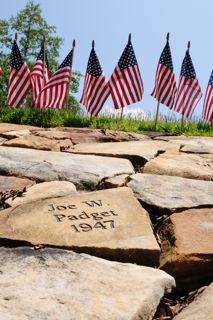 Navy, Seaman, First Class

Purple Heart

Aug 24, 1925

May 28, 1945

Killed in Action from a Kamikaze attack against the Drexler near Okinawa.

Memorialized at the Courts of the Missing, Honolulu Memorial in Honolulu. There is also a memorial marker to him at Travis Park Cemetery in Saluda, SC.

NW
Additional Information
Drexler (DD-741)
5/28/1945
Kamikaze Attacks near Okinawa
While operating as a radar picket off Okinawa, Drexler was attacked at 0700 by two kamikazes. … The combined firepower of Lowry (DD 770) and Drexler successfully knocked down the first attacking aircraft. The second aircraft glanced into Drexler cutting off power and starting a large gasoline fire.
… Despite the damage, Drexler kept firing and splashed three more attacking aircraft that had entered the area. … At 0730 another kamikaze
crashed into Drexler's superstructure which was quickly followed by a tremendous explosion. The ship quickly rolled over on her starboard side and sank stern first in less than a minute after being hit. … 168 of the crew died and another 52 were seriously wounded.
Source: https://www.navylog.org/Default.aspx?
Related Images Click to Enlarge
Extra Documents
Vignette in The Echo written by Kelly Durham – Joe Padget and his ship, USS Drexler, were victims of kamikaze attack