John Calhoun Hubbard, Jr.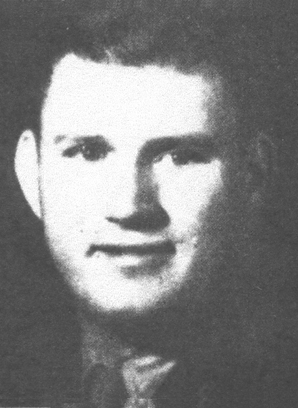 1939

Bennettsville, South Carolina

Wife - June Cottingham Hubbard; Daughter - Brenda Joyce Hubbard

Army Air Force, 2nd Lieutenant

Pilot stationed in England, 338th Bomb Squadron

Purple Heart

Oct 17, 1914

Jan 29, 1945

Killed in Action - Died while taking off on a bomber mission

McCall Cemetery, Bennettsville, South Carolina.

NW
Personal Remembrances
Born on October 17, 1914, John was the son of John C. and Alice Hubbard of Bennettsville, SC.  He graduated from the local high school and then attended Clemson College with the Class of 1939 but left after his freshman year to assume ownership and management of the local Nehi Bottling Plant in Bennettsville.
John was a member of the Junior Chamber of Commerce, the Methodist Church, and the Woodmen of the World.  He was one of the outstanding young business men of the community.  In his off hours, he took flying lessons from a local instructor, Buster Rowe.
Came the war, and he entered the service as a private on February 3, 1942.  He qualified for OCS and was made a 2nd Lieutenant.  He passed a test for pilot training and received his wings.  After several additional training assignments in the states, he was transferred to England in December, 1944.  Only a few weeks later, 2nd Lieutenant Hubbard was killed while taking off on a bombing mission.  His body was returned to the states, and he was interred in McCall Cemetery.
John was survived by his wife, their daughter Brenda Joyce Hubbard, and his parents, all of Bennettsville.
Biography written by James O, Sweeny, Clemson College Class of 1939.
Additional Information
Related Images Click to Enlarge
Extra Documents
Takeoff – Vignette written by Kelly Durham for The Echo