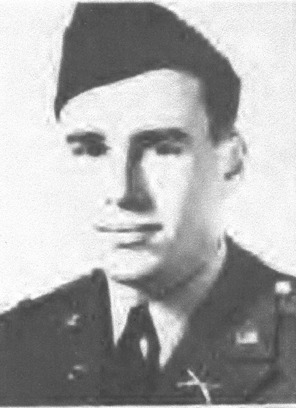 1939

Vocational Agricultural Education

Grange; 4H Club, FFA

Dillon and Hamer, South Carolina

Furman Miller of Gaddys Mill; one brother, W. W. Miller of Charleston; three sisters, Mrs. Reba Williams of Plymouth, N.C., Mrs. Ruby Lee Williams of Dillon and Miss Doris Miller of McColl.

Army, First Lieutenant

314th Infantry Regiment, 79th Infantry Division

Bronze Star Medal, Purple Heart

Dec 30, 1916

Sep 22, 1944

Killed in Action in Belgium

Initially buried in France, his body was later returned to his family and is buried in Riverside Cemetery, Dillon, South Carolina

NW
Personal Remembrances
Pete Miller was born December 30, 1916 in Hamer, SC, a son of Furman and Lily Miller.  He attended public school in Dillon, and then entered Clemson with the Class of 1939.  He graduated with a BS degree in Vocational Agricultural Education.  In school he was active in the 4-H Club, the Grange, and Future Farmers of America.  He was a member of the Methodist Church.
Returning to Dillon following graduation, he taught in the Centenary High School until called to active duty on February 11, 1942.  He received training with the 314th Infantry Regiment of the 79th Infantry Division sequentially at Fort Benning, Camp Pickett, VA, Blanding, FL, Forrest, TN, the Desert Training Center, AZ, and Camp Phillips, KA.  The division left from the POE at Shanks, NY for training in England in April of 1944.  It landed on Utah Beach in Normandy in June, 1944 and entered into combat on June 19th.  It entered Cherbourg on June 25, held a defensive line at the Ollande River until July 2, and then took LaHaye du Puits in house-to-house fighting on July 8.  On July 26 they attacked across the Ay River, took Lessay, crossed the Sarthe River and entered Le Mans house on August 8.  They crossed the Seine on August 19, repelled heavy German counterattacks, and reached the Therain River on August 31.  They crossed the Belgium frontier near St. Amand and took Charmes in heavy street fighting on September 12.  In November his parents were notified by the War Department that Lt. Miller had been killed in action in Europe on September 22, 1944.  Lester was initially interred in the military cemetery at Andilly, France, but in 1948 his remains were brought back to the states and buried in Dillon.  For his military service 1st Lieutenant Lester Miller earned the Bronze Star Medal for bravery, the Purple Heart for his death in action, and several others.
He was survived by his parents; one brother, Sgt. Winston Miller of Fort Bragg, NC; three sisters, Reba M. Miller, seaman first class, WAVES, stationed in Charleston, Mrs. Carlie Williams of Fort Jackson, and Doris Williams, then a senior at Columbia College.  He apparently was not married.
Biography written by James O, Sweeny, Clemson College Class of 1939.
The Dillon Herald, Dillon, South Carolina, Thursday April 14, 1949 page 4, col 7   
Reburial Rites Held At Riverside For Lieut. L. L. Miller
The body of First Lieutenant Lester Laneau Miller arrived in Dillon Tuesday morning and was taken to Williams funeral home.  On Wednesday at 3 o'clock full military services were held at Riverside cemetery.  An army chaplain was in charge.  Lieutenant Miller was killed in France September 22, 1944.  He was decorated with the Purple Heart and Bronze Star medals.
Additional Information
Related Images Click to Enlarge
Extra Documents
Trained for War — Vignette written by Kelly Durham for The Echo