Max Montague Nichols, Jr.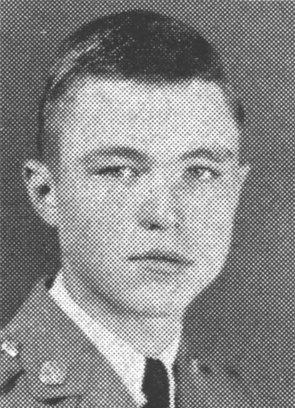 1939

Chemistry

High Honors 1,2; Honors 3; Phi Kappa Phi, Athanor Honorary Chemical Fraternity; Tiger Brotherhood 1,2,3,4

Savannah, Georgia

Army Air Force, First Lieutenant (Bombardier)

373rd Bomber Squadron, China Burma India Theater

Purple Heart, Air Medal

Sep 6, 1918

Dec 1, 1943

On a mission over Rangoon his plane was shot down with the loss of the entire crew.

The remains of the crew were initially buried in India, but were later returned to the US and are buried in the National Cemetery in Louisville, Kentucky
Personal Remembrances
Monty was born in September, 1918 in Savannah, GA, a son of Max M. and Mary M. Nichols.  He attended the local public schools, and in 1935 entered Clemson College.  At Clemson, he was an honor student, and a member of Phi Kappa Phi.  He was also a member of Tiger Brotherhood all four years, and in his sophomore year was inducted into Athanor, the honorary Chemical fraternity.  He graduated in 1939 with a BS degree in Chemistry.
Following graduation, Monty took a job with the Southern Cotton Oil Company in New Orleans, Louisana.  He was called into active duty with the Chemical Warfare Corps, but later volunteered for service with a bomber group.  He became a bombardier with the 373rd Bomber Squadron in the CBI under Gen. Claire Chennault.  On a mission over Rangoon, his plane was shot resulting in the loss of the whole crew.
The remains of the crew of eleven men were initially buried in the American Military Cemetery in Barrackpore, India, but in 1950 they were returned to the US and interred as a group in the National Cemetery at Louisville, KY. General Chennault wrote Monty's family, saying "He was a fine soldier and a true American."  General Hap Arnold said, "In every respect he proved to be a credit to his command, and his intense loyalty won the admiration of his associates."
Monty was never married.  While in the service, he became engaged to a young lady in Denver, but the war interfered and the marriage never took place.
Biography written by James O, Sweeny, Clemson College Class of 1939.
Additional Information
Related Images Click to Enlarge