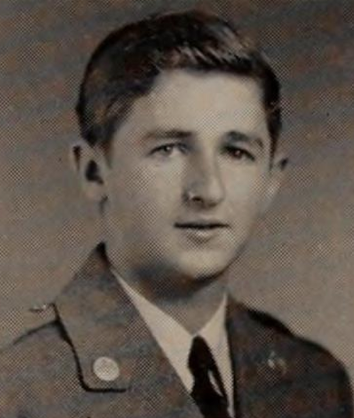 1945

Sumter, SC

He was survived by his wife, the former Betty Garris of Andrews, SC; one son, McFaddin Moise, Jr.; one daughter, Mary Frances Moise; his parents, Mr. and Mrs. F. M. Moise; four brothers and one sister.

Navy, Lieutenant

Stationed at Patuxent River Naval Air Station, Maryland

Nov 7, 1922

Feb 4, 1953

Crashed into the Chesapeake Bay after takeoff. His body was recovered and returned home. He is buried in the Moise family plot in the Sumter (SC) Cemetery.

Sumter Cemetery, Sumter, SCmoise

SW
Additional Information
1945 graduate of the U.S. Naval Academy.  He served on a minesweeper in the Pacific after graduating.
Related Images Click to Enlarge