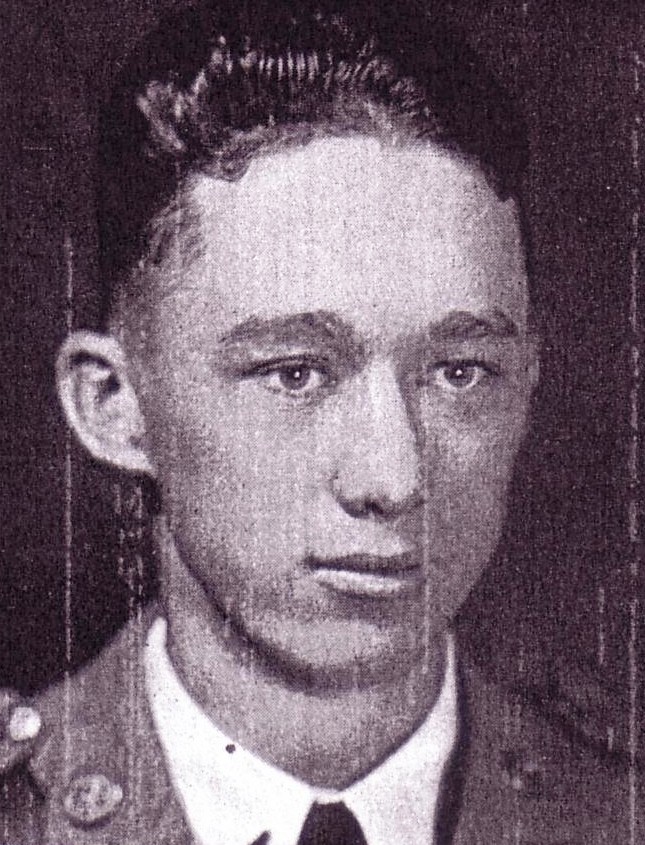 1936

Agricultural Education

Senior Demonstration Company, Senior Private Club

Salem, SC

Wife - Mary Beale Rochester. Daughter - Ellen Rochester Parker

Army, First Lieutenant

27th Infantry Regiment, 25th Infantry division

Sep 25, 1913

Sep 15, 1943

Killed in South Pacific Area

Mountain View Wesleyan Church Cemetery, Salem, SC

SE
Personal Remembrances
I am responding to your request for information about Clemson graduates that have been killed in action.
My uncle, Jacob Oliver Rochester, Clemson graduate, was killed in action (1943) in the Pacific during World War II.  He was born Sept 25, 1913.  I do not have his graduation date, but I am sending a copy of this to his daughter Ellen R Parker and hope that she will send you this information.
Also, his mother, Annie Lenora Rochester of Salem, SC was mother of the year at Clemson in the 1950s.  All six of her sons graduated from Clemson.
Gene Rochester
Seneca, SC
"Dear Ellen:
Your father was a reservist like myself and we were among the first reservists to join the 25th Infantry Division after Pearl Harbor.  The Division was at Schofield Barracks when Pearl Harbor occurred.  I suppose this gave us a special bond in sharing our experiences.  I was first assigned to the 35th Infantry Regiment and only joined the 27th when we landed on Guadalcanal in December 1942.  We always called your father Rochester just as he and our comrades would call me Hook or Hookie.  He was a fine officer, a real gentleman and well liked by his fellow officers and his men.  I knew about the fact that you had been born and we talked about our families (I was single).
The day he died, September 15, 1943, on Sagekarasa Island, we had established a block across the center of the island which was all jungle growth, mango trees, coral rock, and a scattering of huge trees, and a lot of undergrowth.  The island was only a couple of feet above sea level except for a small ridge running through the center.  There were no clear areas except what we cut, although the Japanese had a trail going from one end o the island to the other.  It was like an Indian trail.  No vehicle or heavy equipment could be carried along it.
In October 1942 our Division was alerted to move.  We did not know it at the time, but we were scheduled to go to MacArthur in Australia for use in New Guinea and South-West Pacific Area.  When our convoy got to Noumea, New Caledonia, we were held there a couple of days until Washington decided we should go to Guadalcanal instead of Australia because the Japanese were sending more troops there and the American hold on the island was precarious.  This resulted in our arriving in the Solomon Islands, hot and tropical, with winter clothing and equipment.
....One thing I did not explain was that the 43rd Infantry Division was running into difficulty in their campaign to capture Munda Airfield and reinforcements were needed.  On August 2 we landed on New Georgia.  We were not only understrength but had given some of our equipment and artillery to the 43rd because they had lost some of theirs when the troopship Coolidge in their convoy was sunk.  We attacked and captured Munda and then fought north through Zieta to Piru Plantation.  After a few days there we were moved by Landing Craft Infantry (LCI's) to Bomboe village.  It was from that peninsula we crossed to Sagekarasa on September 14.
The Japanese withdrew within a couple of days under our pressure and we secured Sagekarasa.  Other 25th Infantry Division units landed on Kolombangara.
....No one ever gave more for God and his country than your father.  His death denied you the love and companionship of your father and me a good comrade and friend over these many years since that ill-fated day in September 1943.  God be with you."
Faithfully,
Keith B. Hook
Glastonbury, CT
November 20, 1999
Additional Information
Related Images Click to Enlarge
Extra Documents
Vignette in The Echo written by Kelly Durham – From Teacher to Warrior