Reuben Lafayette Thomas, Jr.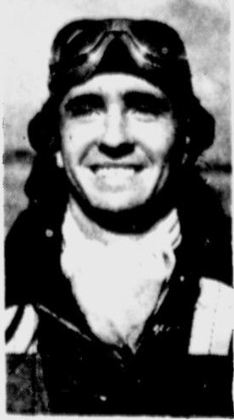 1940

Textile Engineering

Spartanburg, South Carolina

Army Air Force, Captain

479th Antisubmarine Group, 4th Antisubmarine Squadron

Distinguished Flying Cross, Air Medal with 3 Oak Leaf Clusters, Purple Heart

Aug 8, 1943

Missing in Action - The B-24 was shot down by enemy fighters while operating over the Bay of Biscay, probably on a track that went from England down to the north coast of Spain and back. TSgt Deckerd Gray Clemson Class of 1941 was the radar operator of the plane piloted by Captain Thomas.

His remains were not recovered. He is memorialized on the Tablets of the Missing at Cambridge American Cemetery, Cambridge, England.

SE
Personal Remembrances
On the 8th of August, Capt. "Sweetpea" Thomas failed to return from a mission after having transmitted messages indicating that he was being attacked by enemy aircraft.  This was an old crew.  Capt. Thomas had been in the thick of the antisubmarine warfare since Dec. 7, 1941.  He had over 800 hours of antisubmarine patrol and it was impossible to replace him in the squadron.
"Extract from the Official History of the 4th Antisubmarine Squadron"
Other: Memorialized at Cambridge American Cemetery located in Cambridge, England.
Background: As soon as WWII started it was recognized that U-boats posed a serious threat to the US East coast.  In response the Army converted a number of bomber squadrons to an anti-submarine role and eventually organized them formally as Anti-submarine Squadrons.  It was unclear which service was responsible for the operation of Anti-submarine aircraft from land bases.  The Army Air Force built up a formidable Anti-submarine force which included the premier anti-submarine aircraft of WWII - the B-24 Liberator.  In 1943 the Army and Navy reached an agreement and the Navy took over the antisubmarine mission in its entirety.  For more information about the Army Air Force involvement in Anti submarine warfare see Army Air Force ASW Command https://uboatarchive.net/AAFHistory.htm.
The above information was provided by Captain Jerry Mason, USN (ret.)
Additional Information
Citation for the Distinguished Flying Cross:
Captain Reuben L. Thomas, Jr., (missing in action).  For extraordinary achievement, while serving as Pilot of B-24 airplane on antisubmarine patrol Captain Thomas has accomplished over one hundred and twenty-five operational missions for a total of ever eight hundred combat hours.  His missions have been flown through adverse weather conditions and against enemy aircraft and surface vessels.  The courage and skill displayed by Captain Thomas on all these occasions serve as an inspiration to his fellow flyers and reflect the highest credit upon himself and the Armed Forces of the United States.
8 August 1943.  A B-240, piloted by Captain Thomas of the 4th Squadron failed to return from a mission, overdue after 1920, having transmitted messages indicating that he was being attacked by enemy aircraft attack between 1159 and 1225.  The names of the ten crew members follow:
Reuben L. Thomas, Jr.                Pilot
1st Lt. George E. Good                     Navigator
2nd Lt. John L. Gerrick                   Bombardier
Cornelius G. George                         Co-Pilot
Donald E. Bowman                          Radio Operations
T.Sgt. Deckerd J. Gray, Jr.      Radar
S/Sgt. Robert T. Dodd                     Asst. Radio Operator
S/Sgt. Charles J. Woodward          Engineer
S/Sgt George E. Hanrict                 Asst. Engineer
S/Sgt James H. Pierce                     Gunner
Related Images Click to Enlarge
Extra Documents
Crew Mates – Vignette written by Kelly Durham for The Echo