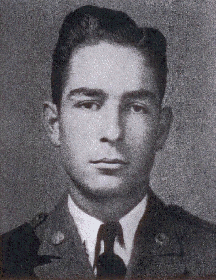 1940

Agronomy

Palmetto Literary Society; Tri-County Club; Kappa Alpha Sigma Vice President; Junior Staff and Managing Editor of the "Agrarian" Agricultural Journal; Rifle Team

St. Matthews, South Carolina

Father - Duncan; Mother - Lucille; Siblings - Two Older Brothers.

Navy, Ensign

Seebees

Sep 9, 1917

Nov 6, 1944

Non Battle Death - Drowned during night amphibous training in Fort Pierce Florida

He was buried in Saint Pauls Cemetery Matthews

NW
Additional Information
Richard Wannamaker may have been a member of the Navy Scouts.  Before there were Navy SEALs or Underwater Demolition Teams (UDT) or Naval Combat Demolition Units (NCDU), there were Scouts and Raiders.  Formed as a joint Army-Navy beach recon unit eight months after Pearl Harbor, the first S & R boat crews underwent intense training at Amphibious Training Base (ATB) Little Creek in Virginia before deploying to North Africa where they earned eight Navy Crosses.  This was just the first of many wartime missions for the versatile Scouts and Raiders.
Extract : https://www.navyfrogmen.com/
Sources:
https://ancestryinstitution.com/
www.homeofheroes.com
/
www.wwiimemorial.com/
https://aad.archives.gov/aad/index.jsp
https://www.archives.gov/research/arc/ww2/army-casualties/index.html
https://www.archives.gov/research/arc/ww2/navy-casualties/index.html
Clemson TAPS 1940
Related Images Click to Enlarge
Extra Documents
Vignette in The Echo written by Kelly Durham – Atypical Path to Service