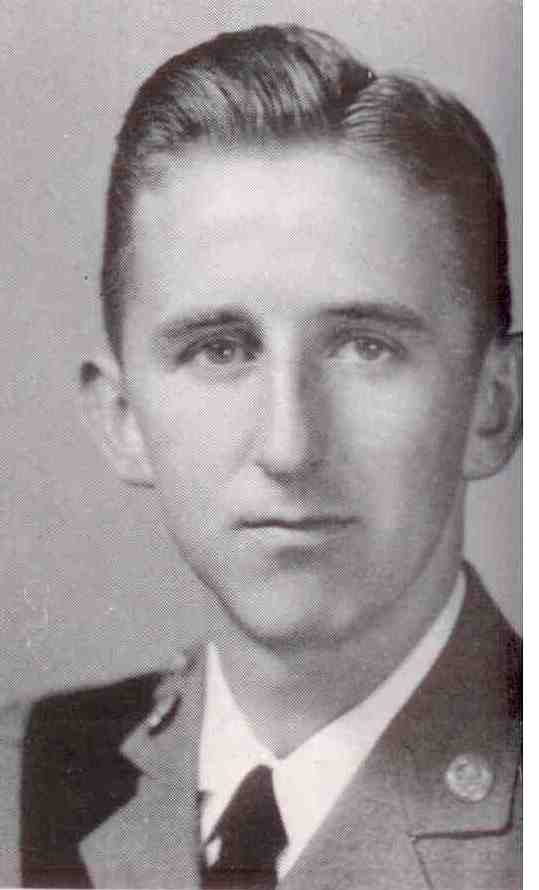 1939

Textile Chemistry

Catawba County Club, Vice President Phi Psi Honorary Textile Fraternity

Chester, South Carolina

Captain Guy was survived by his widow, now Mrs. W. S. Judy of Greenville; one daughter; and one sister-in-law, Mrs. R. C. Guy, Jr. of Chester

Army, Captain

Company A, 3rd Chemical Battalion

Purple Heart, Croix de Guerre from France

Mar 20, 1918

Feb 17, 1944

Killed in Action during the battle of Cassino, Italy

Lowry family plot in Zion Presbyterian Cemetery, near Lowrys, SC

NW
Personal Remembrances
Robert was born in 1918 in Chester, a son of Rube C. and Annie W. Guy, and attended the schools there.  He entered Clemson with the Class of 1939, and received a BS degree in Textile Chemistry.  His senior year he was Vice President of Phi Psi, the honorary Textile fraternity.
After graduation, he joined CIBA corporation in New York, but resigned in 1940 to join the army on November 7 as a Chemical Warfare officer.  Until April 1942 he was stationed at Fort Benning, GA.  He was then reassigned to Company C of the 2nd Chemical Battalion at Fort Bliss, TX, from where, a year later, he was sent to North Africa, and then Sicily and Italy.  Robert Guy died in the battle for Cassino, Italy.  For his bravery, he received the European African Middle Eastern Campaign Medal with one bronze star, the Purple Heart, and the Croix de Guerre from France.
He lies at rest in the Lowry family plot in Zion Presbyterian Cemetery, near Lowrys, SC.  On the day of his interment, all flags in Chester were lowered to half-mast.  Captain Guy was survived by his widow, now Mrs. W. S. Judy of Greenville; one daughter; and one sister-in-law, Mrs. R. C. Guy, Jr. of Chester.
Biography written by James O, Sweeny, Clemson College Class of 1939.
Additional Information
Related Images Click to Enlarge
Extra Documents
Cassino – Vignette written by Kelly Durham for The Echo