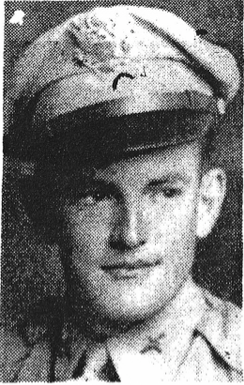 1945

Mechanical Engineering

Attended Clemson from 1941-1943

Lexington, SC

He was survived by his parents, B. Frank and Cora Kaiser, and three sisters: Lois, Edith, and Murial Kaiser, all of Lexington.

Air Force, First Lieutenant

161 Tactical Reconnaissance Squadron, 363 Tactical Reconnaissance Wing, Langley Air Force Base, VA.

Jun 22, 1923

Dec 5, 1948

Died non-Battle

St. John's Lutheran Church Cemetery, Lexington, SC

SW
Additional Information
1Lt Kaiser was killed near Jackson, Mississippi when his plane crashed while he was making a forced landing.  He was returning from Kelly Air Force Base, TX (San Antonio) to Turner Air Force Base, GA (Albany) in an RF-80 jet photo plane.
Related Images Click to Enlarge
Extra Documents
Recalled to Duty – Vignette written by Kelly Durham for The Echo