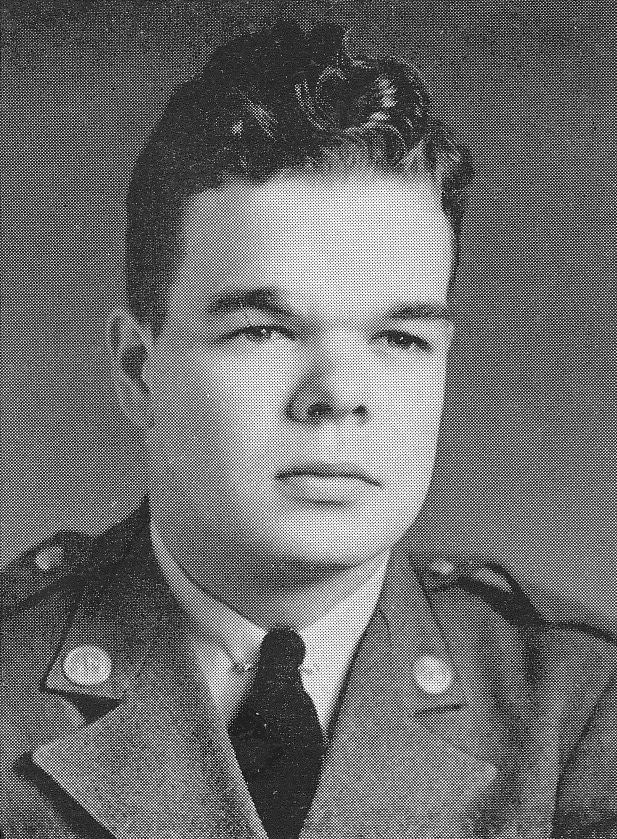 1942

Mechanical Engineering

Private; Private; Private; Private; Alpha Phi Omega 3, 4; Tiger 1; Central Dance Association 3; A.S.M.E. 4; Alpha Chi Psi 2, 4, Secretary-Treasurer 3.

Clemson, SC

Mother - Mrs. D. H. Henry, Sr.

Army Air Force, First Lieutenant, Flight Engineer

677th Bomb Squadron, 444th Bomb Group

Distinguished Flying Cross; Air Medal with Oak Leaf Cluster; Purple Heart

Jun 20, 1920

Nov 21, 1944

Died when his B-29 bomber crash landed near Chengtau, China following a bombing mission.

National Memorial Cemetery of the Pacific, Honolulu, HI, Plot C, Grave 4. He is also memorialized in the Old Stone Church Cemetery in Clemson, SC.

NW
Personal Remembrances
The following is based on a conversation with Albert M. Henry, Rufus' younger brother and various newspaper articles:
Rufus was like his brother, David, in that he was outgoing and well liked.  He was active in campus activities and he loved to dance.  He was scheduled to graduate but voluntarily enlisted February 12, 1942 and was assigned to the Army Air Corps.  He always regretted that he did not graduate from Clemson.  He trained at Keesler Field, Mississippi; Glenn Martin Airplane Plant; and Yale University where he received his commission as a Second Lieutenant in April 1943.  After further B-29 training he was promoted to First Lieutenant and received his wings.  He was sent to India and assigned to the 20th Bomber Command.  At the time of his death he had completed seven bombing missions over Japan proper and Japanese Islands.
Rufus was one of three brothers, all of whom served during World War II.  His older brother David, outgoing and well liked as was Rufus, was a member of the Class of '36 and was killed in France a month after D-Day.
Albert Henry, the youngest brother, also served in WW II (1943-46).  He was being deployed overseas when he received notification of Rufus' death.  Deployment orders were rescinded because the Henry Family had already lost two sons in the war.  Albert remained in the States for the duration of his service.  Currently he resides in Clemson, SC.
Lt. Rufus Henry Killed in China 2nd Son to Die
Mrs. Etta Sadler Henry, of Clemson has been notified by the War Department of death of her son, First Lt. Rufus E. S. Henry, who was killed in action November 21 in China.  Lt. Henry was serving as flight engineer on a B-29. Attached to the 20th Bomb Command, he was based in India at the time of his death.
Lt. Henry entered the service February 12, 1942, from the senior class at Clemson, where he was a mechanical engineering major. He went first to Keesler Field, Miss., and from here was sent to the Glenn L. Martin aircraft plant in Baltimore, Maryland, where he worked on bombers.  He was next stationed at the Atlanta Air Base, and while here was notified of his appointment to officer candidate school.
Lt. Henry was sent to Chanute Field, Illinois, in November 1942, and later to Yale University, at New Haven, where he was commissioned a Second Lieutenant in April 1943.
He next went to Seattle, Washington, for several months of special study and training with Boeing aircraft.  From Seattle he went to Salina, Kansas, where he received the wings of a flight engineer.
At Great Bend, Indiana, he trained with his own crew in the plane they were to fly.  This training lasted into the winter of 1943, and it was at Great Bend, in early 1944, that he was promoted to First Lieutenant.
Extract from The Tiger the Clemson student newspaper.
This article was in the 4/22/1943 of The Tiger:
Army Air Force Lieutenant Rufus E. S. Henry, mechanical engineering '41, received his commission as a second lieutenant on April 5 at Yale University, New Haven, Connecticut.  When Lieutenant Henry received his commission, he had just completed a course in airplane maintenance engineering, also at Yale.  In this class he was a cadet captain and was among the leading men in scholastic records.  After graduating and receiving his commission, Lieutenant Henry was ordered to report to Salt Lake City, Utah.
Additional Information
Related Images Click to Enlarge
Extra Documents
Vignette in The Echo written by Kelly Durham – Six Years, Four Months