Samuel Tilden McDowell, Jr.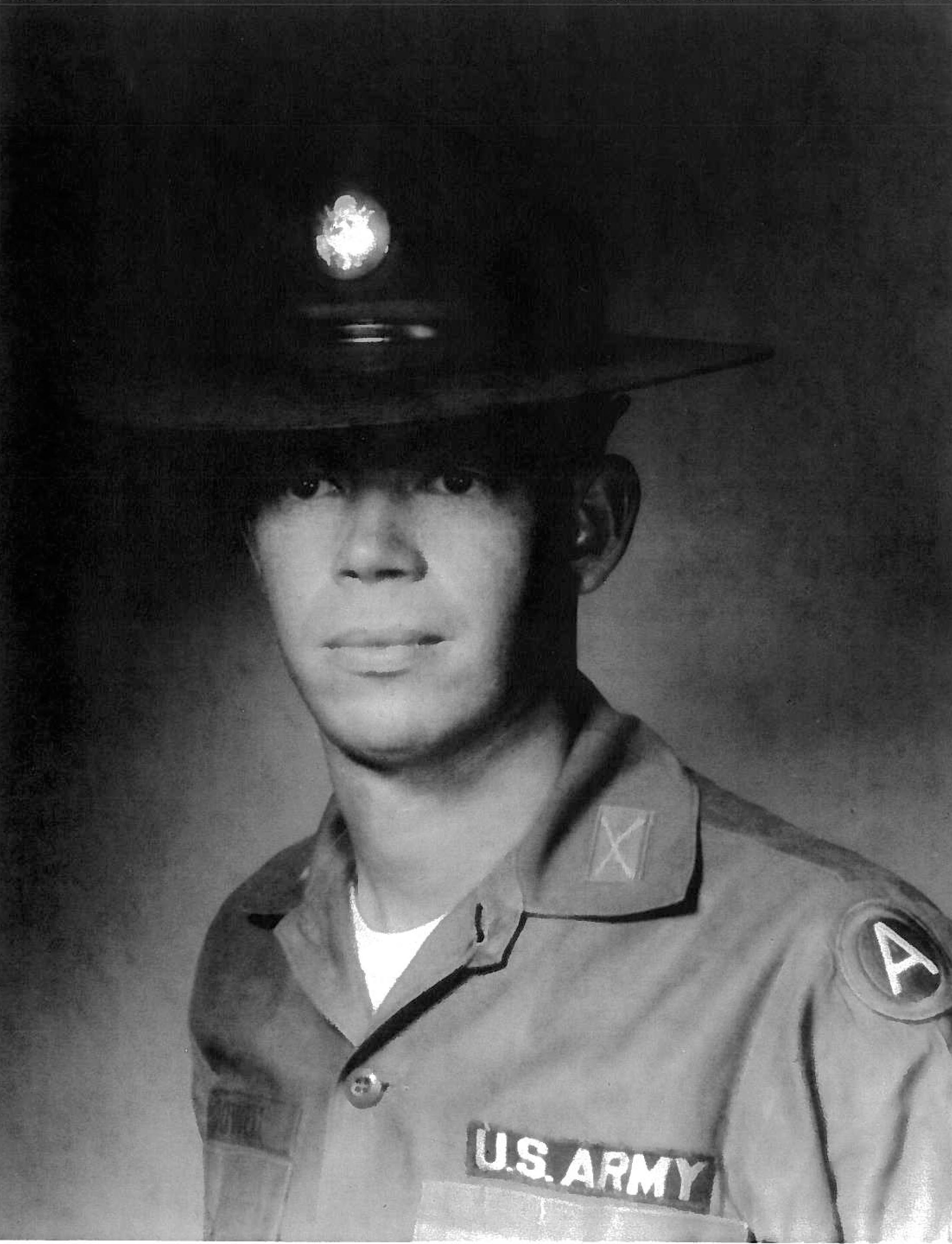 1965

Clemson, South Carolina

Army, Second Lieutenant

B Company, 1st Battalion, 14th Infantry, 4th Infantry Division

Silver Star, Purple Heart, National Defense Service Medal, Vietnam Service Medal, Republic of Vietnam Gallantry Cross Unit Citation with Palm, Republic of Vietnam Campaign Medal, Combat Infantry Badge

Feb 9, 1968

Killed in Action. Lost as a result of enemy mortar or rocket fire while leading his platoon as the Company point Platoon in an engagement with two battalions of North Vietnamese regulars near Boa An Dong, southeast of Da Nang in Quang Nam Province, South Vietnam. LT McDowell was recommended for an award for heroism for his actions in that engagement.

LT McDowell's body was recovered and buried in the Fort Benning Military Cemetery near Columbus, GA.

SW
Personal Remembrances
"Like me, Sam was an Army brat.  His father was a Colonel stationed at Fort Benning, Georgia, at the same time as my father.  I think he (Sam's father) had formerly served as Professor of Military Science at Clemson.  Anyway, when I first moved to Fort Benning in 1958 at the age of 15, Sam was one of the first boys I met; he was one year older than me, and I clearly remember the first time I saw him sitting on a curb with a sailor hat on, all freckled with strawberry blonde hair.  He would have been about 16 years old.  I know this gets said about many boys; but, truthfully, Sam was the wildest boy in Columbus High School.  His exploits were almost mythical.  Nevertheless, his personality was so engaging and his humor so infectious that everybody loved him and forgave him for most of his pranks.  In his senior year at Columbus High, Sam went with my sister, and many is the time I would come in late from a date myself and find Sam on the sofa with my sister, always the picture of decorum, sitting up and innocently talking to her by the time I saw them.  I am sure things were more "relaxed" between them before I hit the door.  I lost track of Sam when I went to PC and he was at Clemson, but I do remember seeing him one time with a black eye he said he had suffered in the melee that took place at the Clemson/Carolina game the year the Sigma Nus pretended to be Clemson players and did the twist on the field before the game, emptying the stands of students from both colleges who brawled on the field before the game.  I am a Vietnam veteran and I have visited the Veterans' Memorial in Washington several times; I always touch Sam's name when I am there and the memories of this wonderful boy, so full of life and potential, come flooding back."
Walter B. Todd, Jr
February 2, 2010
"I knew Sam McDowell in college at Clemson University.  We were in ROTC together and both graduated in 1965. Sam's father was Colonel Samuel T. McDowell, Sr., Clemson A&M Class of 1932.  Colonel McDowell was a decorated WWII veteran.  He was Commandant of the Corps of Cadets at Clemson when Sam and I were there.  Sam Jr. died in a major engagement of the 1st Bn, 14th Infantry, 4th Infantry Division at Boa An Dong in Quang Nam province on 09 Feb 1968.  He was from Clemson, South Carolina."
William Y. Bellinger '65, LTC, USA (Ret)
Burke, VA
December 22, 2009
The following tribute was copied with the approval and provided courtesy of the Vietnam Veterans Memorial Wall Page, www.thewall-usa.com. 
"I still remember you, Sam.  We grew up in the same town of Clemson, went to school there.  I remember that I was home on leave from the military when I heard that you had been lost. I believe it was the first close impact of the war on me and gave me a lot of thought then and since. It became personal.  I still have these memories of you and as long as I live, you are remembered."
James M. Stepp '66
Union, SC
April 25, 2005
Additional Information
Lt McDowell's name is listed on the Vietnam Veterans Memorial Wall in Washington, DC on Panel 38E, Line 057.  His name is also listed on the Vietnam War Plaque on the Pickens County Memorial at the county courthouse in Pickens, South Carolina.
LT McDowell's father, Colonel S.T. McDowell, Clemson Class of 1932, was an Army career man and was Clemson's Professor of Military Science from 1961 through 1964.
The following was compiled from obituaries printed in the Evening Herald newspaper, Rock Hill, SC on February 21, 1968 and The Messenger newspaper, Clemson, SC on February 22, 1968 and a Memoriam printed by the Fort Benning Post Chapel.  They were provided by LT McDowell's sister and brother-in-law, Col, US Army (Ret), Frank and Crossie Cox, of Clemson.
Clemson Soldier Dies In Vietnam
Word has been received from the Secretary of the Army that 2LT Samuel T. McDowell, Jr., son of retired Col and Mrs Samuel T. McDowell of Clemson has been killed in action in Vietnam.  His death was attributed to wounds inflicted by the enemy encountered south of Da Nang.
The 24-year old Macon, GA native, born August 13, 1943 graduated from Columbia, GA High School in 1961 and attended Clemson University from 1961 to 1965.  Prior to entering the Army, LT McDowell was employed by the Citizens and Southern National Bank in Columbia and the Veterans Administration in Washington.
LT McDowell entered the military service in February 1966 and received his basic training at Fort Jackson, SC.  He was selected as number one in his basic training company and graduated from Officers Candidate School at Fort Benning, GA as a Second Lieutenant in March 1967.  Lt McDowell attended the Jungle Warfare Training School in Panama and graduated in December 1967.  He served in Vietnam until his death.
Before his death, LT McDowell had been recommended for the Silver Star Medal for gallantry in action by the Department of the Army.
Surviving, in addition to his parents are: a sister, May Crosland McDowell, a senior at Limestone College in Gaffney; and a brother, Turney H. McDowell, a cadet at Carlisle Military Academy in Bamberg. Funeral services will be conducted at the Fort Benning Post Chapel.
Related Images Click to Enlarge
Extra Documents
Vignette in The Echo written by Kelly Durham – A Family's Grief