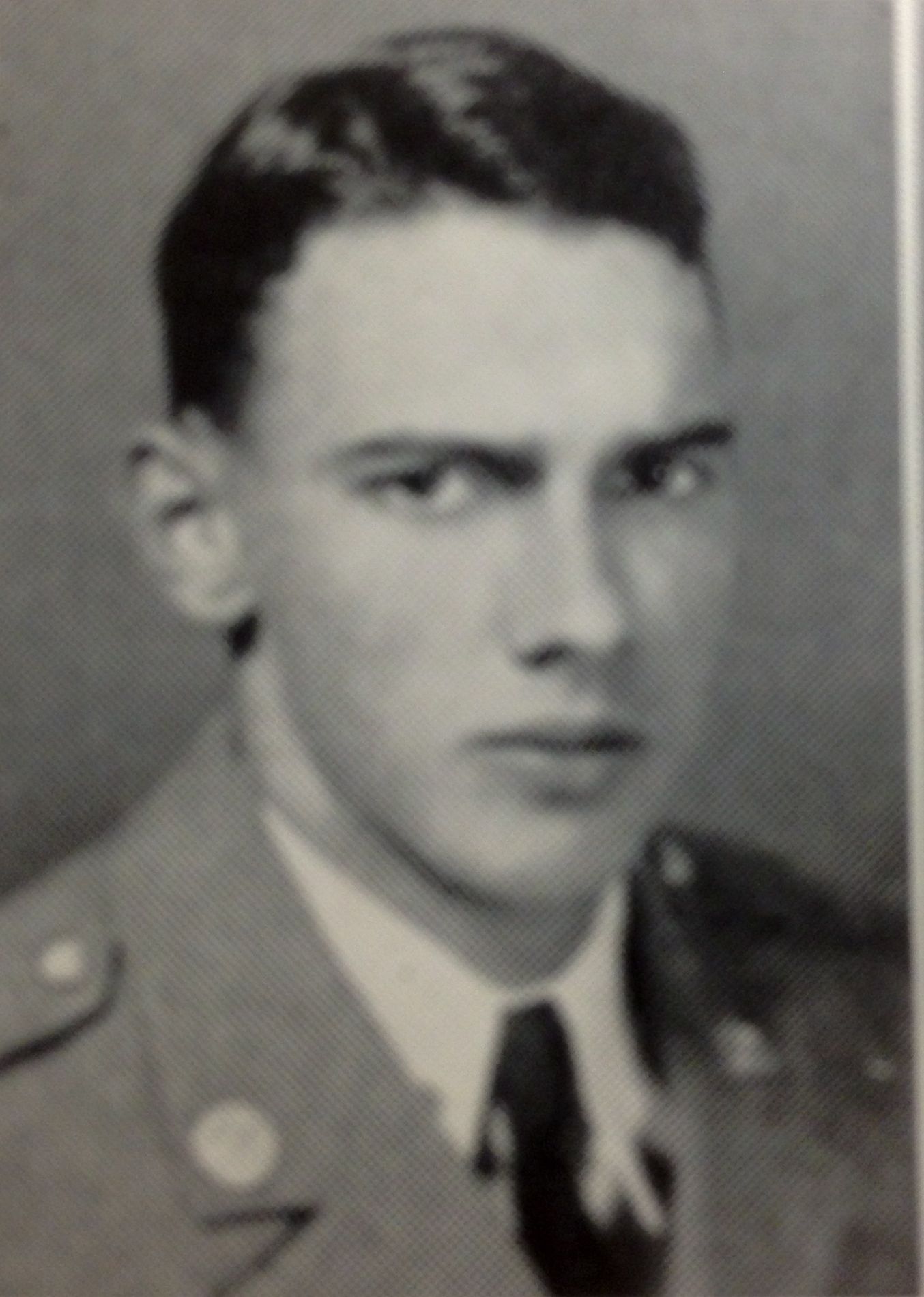 1940

Agriculture

Lowrys, SC

Parents: Mr. and Mrs. Stuart Star Abell, Sr. and a sister, Miss Mary Erwin Abell

Army Air Force, Second Lieutenant

6 Sq, 2 AF

Oct 13, 1918

Aug 16, 1943

Died Non Battle. Killed in a plane crash at Bowen Field, Boise, ID.

Zion Presbyterian Church Cemetery, Lowrys, SC

SE
Additional Information
Accident Report#: 142
, Organization: 2
nd
 AF, Squadron:6
th
 squadron (H) Place of Departure:  Bowen Field, Boise Idaho; Type  Mission: Gunnery Date: 16 August, 1943 Time:1640 MWT; Crash on take off at Bowen Field Boise Idaho,
Number of persons aboard aircraft: Crew:3 Passengers:7 Total:10
List of Crew:
Erb, John W.-2
nd
 Lt.
Abell, Stuart S. -2nd Lt.
Abramezyk, Stanly E.- 2nd Lt.
Thompson, Thomas H. –SSgt
Blackburn, Payton J. Sgt.
Siponticz, Theodore H. Sgt.
Norobey, John (NMI) Sgt.
Elmore, Wayne T. Sgt.
Gray, Robert T. PVT.
Caradonna, Matthew (NMI) PFC
Narrative:
Pilot took off on run way 28 E at 1639 MWT and proceeded in what appeared to be a normal take off.  After the landing gear was retracted and at approximately 600 ft of altitude was attained, the airplane slowly banked to the left increasing the bank to a very steep bank.  The airplane then made a tight spiral to the left losing altitude, finally striking the ground nose first after completing 360-degree circle.
Investigation of the accident reveals the following: #1 propeller appears to have been in the full high pitch position, the #2 propeller was feathered, and the #3 and #4 were approximately in the normal position for climb.  The positions of all propellers were in relation to R.P.M. settings cannot be positively determined, but it is believed the above indicated settings were correct at the time of the crash according to inspections made by Mr. VANDERHOEF.  It is also determined that the RPM toggle switch controls for the #1 and #2 engine sometimes stick in the decrease position.
From the above, it is possible that the pilot or copilot let the RPM on #1 and #2 get too low when decreasing power after take off.  As a result it is possible that engine failure was encountered or that the pilot became confused and feathered #2 engine.  In any event, the loss of power in #1 and #2 engine appears to have caused the ship to crash.
The Airplane was in good mechanical condition prior to take off. 
Conclusion:
The cause of accident is unknown – There are no positive indications of mechanical failure.  There are no indications of sabotage. There are no positive indications of pilot error or lack of supervision.
Certificate by Eye Witness: I certify that as I was leaving the base at approximately 1545 an airplane took off and passed innediately over my head.  At approximately a quarter of a mile beyond the gatehouse at approximately an altitude of two hundred feet I noticed the airplane go into a bank and turn to the left.  Upon making the turn, the airplpane immediately started to lose attitude falling off on the left wing.  As it fell it nosed over and crashed at approximately a 90 degree angle and immediately exploded and burned.  I saw no fire or smoke prior to the plane touching the ground.  I was not close enough to notice whether all the engines was functioning or not.  The landing gear was retracted.
Related Images Click to Enlarge
Extra Documents
Echo Article by Kelly Durham – Engine Failure