Thomas Grayson Poats, Jr.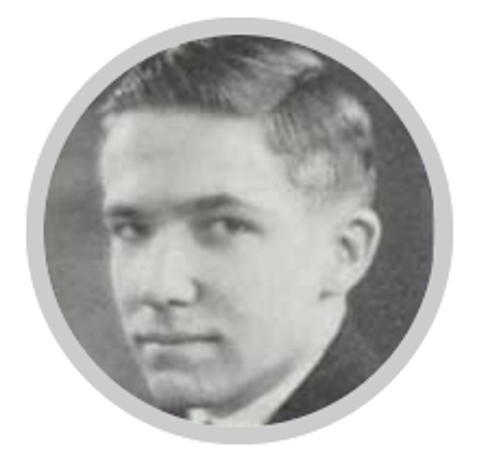 1935

Engineering

Spartanburg, South Carolina

Survived by his mother, Mrs. Anna Mell Poats of Decatur, GA; Mrs. John Lane of Clemson College; Miss Ella Poats of Spartanburg; and Rutherford Poats of Camp Welters.

Army Air Force, Sergeant

32nd Photographic Squadron, 5th Reconnaissance Group

Purple Heart

Mar 8, 1914

Apr 20, 1944

Killed in Action along with other Air Corps members of the 32nd Recon Squadron, 5th Photo Group when US Transport SS Paul Hamilton was sunk as a result of enemy action in the North African area near Cape Bengut.

Memorialized, North Africa American Cemetery, Carthage Tunisia. There is also a memorial marker dedicated to him in the Old Stone Church Cemetery in Clemson, SC.

SW
Additional Information
The SS Paul Hamilton (Hull Number 227) was a Liberty ship built in the United States during World War II.  She was named after Paul Hamilton, the third United States Secretary of the Navy.
On her fifth voyage, the SS Paul Hamilton was traveling from the United States to the European theatre when it was attacked 30 miles (48 km) off the coast of Cape Bengut, Algiers, in the Mediterranean Sea.  On the evening of 20 April 1944, 23 German Ju88 bombers of III./KG 26, I. and III/.KG 77 attacked convoy UGS 38. SS Paul Hamilton was sailing with.  One aerial torpedo hit detonated the cargo of high explosives and bombs, and the ship and crew disappeared within 30 seconds.  All hands were lost.  Of the 580 men aboard, only one body was recovered.
Related Images Click to Enlarge
Extra Documents
In an Instant – Vignette written by Kelly Durham for The Echo