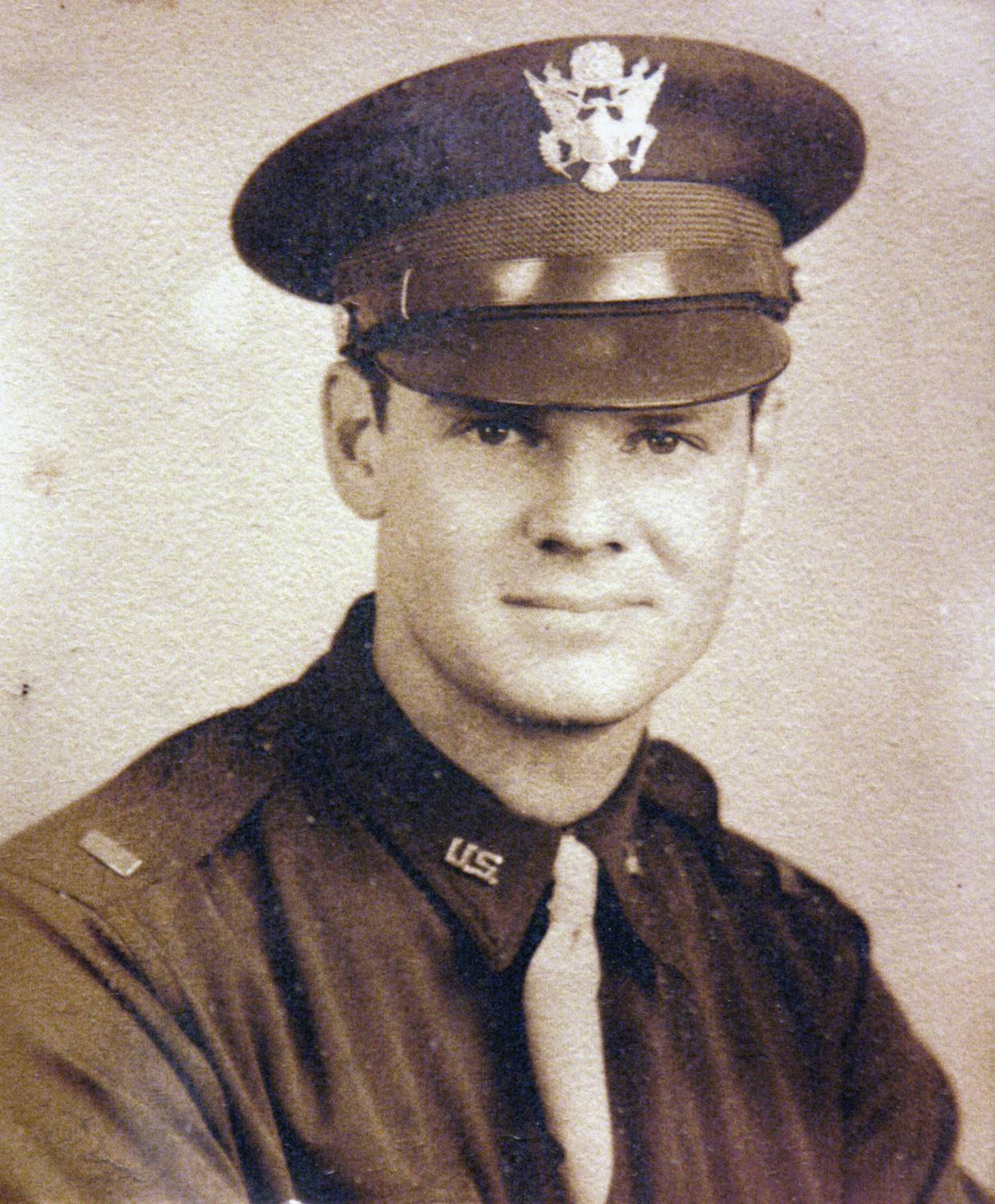 1939

Engineering

Savannah, Georgia

Married Lenoir Sanders on July 6, 1942. Daughter, Lenoir Sanders Nelson, was born July 7, 1943.

Army Air Force, Captain

36th Troop Carrier Sqd, 316th Troop Carrier Group

Aug 3, 1915

Jul 11, 1943

Died non-Battle - As a pilot of a C-47 transport, ferrying paratroopers from North Africa in support of the invasion of Sicily. His plane was hit by units of the US Navy and/or American units. His plane was downed and he was killed by friendly fire.

Greenwich Cemetery, Savannah, GA

NE
Personal Remembrances
Walter Nelson was born in 1915 in Savannah, GA, a son of Walter S. and Lois S. Nelson.  He attended the public schools in Savannah, and entered Clemson in 1935 to study engineering.  He returned to Savannah after his Sophomore year, and took a job as a salesman in an auto parts store.
On November 8,1941 he enlisted in the Army Air Corps in Montgomery, AL to be an aviation cadet.  After flight training, he was transferred to North Africa, where he served as the pilot of a C-47, ferrying paratroopers to support the invasion of Sicily.  On July 11, his flight was fired on by units of the US Navy and/or American units.  His plane was downed and he was killed by friendly fire.  Walter was initially buried in the military cemetery at Mount Soprano, Italy, but at the request of his family he was brought back home and reinterred in Savannah, GA.
Walter was survived by his parents and his three sisters Lois, Nancy and Mary Nelson.
The above biography was written by James O. Sweeny, Clemson College Class of 1939.
Captain Walter Scott Nelson was the pilot of C-47 41-18525 of the 36th Troop Carrier Squadron, 316th Troop Carrier Group.  His unit participated in Operation Husky II (11 July 1943) in Sicily, dropping paratroopers of the 82nd Airborne Division.  The airplane was hit by friendly fire and crashed 2 miles North Northwest of Scoglitti.  He was initially buried in Italy, but his body was returned to his family and he is now buried in the Greenwich Cemetery in Savannah, Georgia.
Both Major Tracy Jackson, class of 1934, and Captain Walter Scott Nelson, class of 1939, were killed by friendly fire from the US Navy and/or American units already ashore on the south coast of Sicily.  Both men were in the same serial from the 316th Troop Carrier Group.  I do not know how close both planes were, but both men were in different planes.  They were part of a 144 plane formation, 23 [twenty three] were shot down in about 20 minutes time by friendly fire. Captain Nelson's plane crashed near Scoglitti (on the coast of southern Sicily), while the plane Major Tracy Jackson was in exploded either midair or crashed into the Mediterranean Sea.
Many young Americans were killed by American gunfire.  On board the planes were paratroopers from the 504th Regimental Combat Team (1st and 2nd Battalion 504th Parachute Infantry regiment, C Company 307th Airborne Engineers and the 376th Parachute Field Artillery Battalion), all 82nd Airborne Division.
Please note that this was the first invasion of Europe.  There were over 3,000 ships of all kind offshore the coast of Sicily.  The fleet had been subjected to air raids from German planes all day of the 10th and 11th of July.  On that fatal day (11 July) ships had been hit, sailors, mariners and soldiers had been killed and wounded.  The main bomber of the German Luftwaffe was the double engine JU 88.  Some 20 to 30 minutes after the last German bomber had cleared the sky over the fleet, the first double engine C-47s came over.  Someone panicked and thought that the Germans had launched another air raid and opened fire as more and more ships joined.  When the formation neared the coast, gunners on the ground also opened up.  This is the main reason why all Allied planes during operation Overlord (Normandy June 1944) had black-white stipes recognition/ identification!!
I have all the names of men killed in this tragedy.  I also have the information about Walter Scott Nelson; I have met his daughter Sandy, who was just three days old when her father was shot out of the sky.  I am still in touch with her.  Sandy and I and several other veterans/family members had a ceremony on the beach at Scoglitti, several hundred yards away from the place where Walter's C-47 crashed that fatal day was 11 July 1943.  I have also met Virginia Stanley, Tracy Jackson's widow during one of my visits to the States.
Greetings from overseas,
Jan Bos
Nijmegen
Holland
Additional Information
Related Images Click to Enlarge
Extra Documents
Vignette in The Echo written by Kelly Durham – Four-Day-Old Distraction