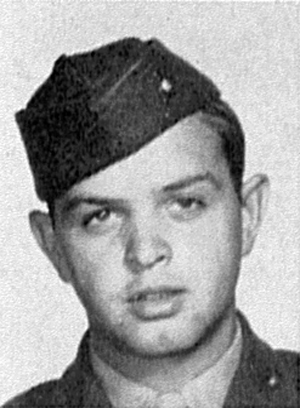 1946

Engineering

Attended Clemson Sept 1942 - Jan 1943.

Alpine, TX

Marine Corps, Private First Class

Company C, 24th Regiment, 4th Marine Division

Purple Heart

Feb 11, 1925

Aug 5, 1944

Killed In Action during the battle of Tinian Island of the Northwest Mariana Islands in the Pacific.

National Memorial Cemetery of the Pacific in Honolulu, HI, Plot: M Grave: 95

NW
Personal Remembrances
Wording on Findagrave.com:
His grave marker incorrectly states he was in the 26th Marines – Rowland was a member of Company C, First Battalion, 24th Marines, 4th Marine Division.  He died of gunshot wounds to the chest.
The day after his death, Rowland was buried in Plot 5, Row 3, Grave 340 of the 4th Marine Division Cemetery on Tinian.  His parents requested his burial in an overseas cemetery; Guam was considered as the site, but plans for a national cemetery there were abandoned in favor of the National Memorial Cemetery of the Pacific where PFC Rowland is buried today.
Sources:
PFC Rowland's USMC casualty card, USMC archival history branch, Quantico
Muster rolls for First Battalion, 24th Marines
His sister enlisted in the Women's Army Auxiliary Corps WAAC - later known as WAC. She enlisted in 1942 and served until 1944, and was a recruiter to promote the WAC and show other women what they can do.
Bill was 19 years old at his death. He was awarded the Purple Heart.
Additional Information
The Division landed on Tinian 24 July 1944.  The island was defended by 9000 plus Japanese troops.  This battle lasted nine days.  The land assault on Tinian had cost the Division 290 men killed, 1,515 wouded and 24 missing in action.  Approximately 9,000 Japanese troops were dead and 250 prisoners taken.  In recognition of its work on Saipan and Tinian, the Fourth Division was awarded the Presidential Unit Citation. Extract from https://www.vietnamproject.ttu.edu/dd786/fourth.html
Related Images Click to Enlarge